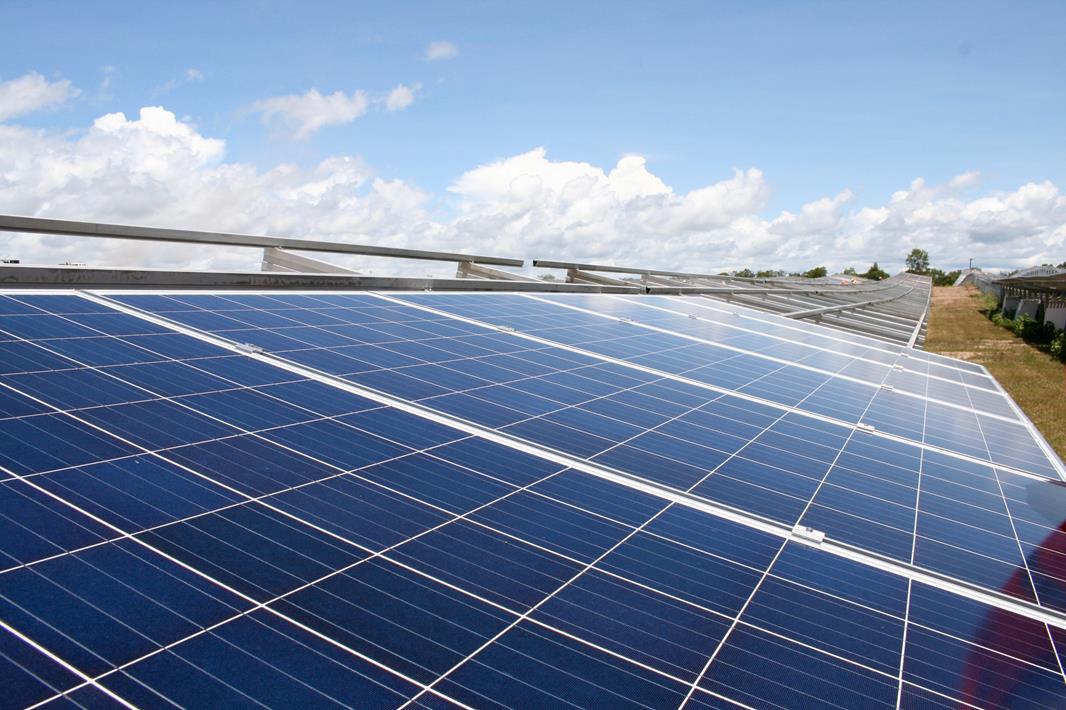 Australia's chief scientist Dr Alan Finkel has delivered his major energy review to the government recommending various changes that will impact the solar PV sector.
The Australian Solar Council picked out three key proposals:
Introducing a Clean Energy Target (CET) to replace the Renewable Energy Target (RET) after 2020
Implementing Energy Security Obligations for new large-scale renewable energy projects
Mandating three-year advance notice for closure of coal-fired power stations
The CET mechanism would provide incentives to encourage new generators into the market to ensure electricity demand is met. Although Finkel said the focus is on incentivising low emissions generation, the policy would not include penalising high emissions technology. Moreover, as long as it fits with as the emissions reduction trajectory, even coal-fired generation would be incentivised if mixed with wind and solar.
This caveat led to campaign group Solar Citizens branding the review the "Finkel Flop", claiming that the recommendations are bad news for wind and solar.
On the other hand Clean Energy Council chief executive Kane Thornton was more positive, stating: "Dr Finkel's proposal for a Clean Energy Target could provide much needed long-term confidence to investors in new clean energy projects, bringing on new power supply that can lower power prices and ensure energy security as old coal-fired power stations continue to close."
Indeed, Finkel noted several times the stress that the National Electricity Market (NEM) is under. He cited increased penetration of variable sources of energy (wind and solar) as a major issue for the grid, while also highlighting the troubles caused by the sudden closure of the giant Hazelwood coal plant earlier this year.
In fact, it was the Hazelwood closure that prompted one of Finkel's key proposals – a requirement for all large generators to provide at least three years' notice prior to closure.
Security obligation
Another proposals likely to be financially burdensome to solar and energy storage developers was the introduction of Energy Security Obligations for new large-scale renewable energy projects.
All new generators connecting to the National Electricity Market would have to meet "strict" technical requirements to contribute to fast frequency response and system strength. Renewable plants could partner with other forms of generation such as storage to meet these requirements.
The policy was again underpinned by the need to power system security in Australia, with Finkel again claiming: "Security and reliability have been compromised by poorly integrated variable renewable electricity generators, including wind and solar. This has coincided with the unplanned withdrawal of older coal and gas-fired generators."
Rooftop
Rooftop solar and storage consumers should be rewarded for shifting electricity usage to off-peak times, said the review.
However, Finkel said the Australian Energy Market Operator (AEMO) currently lacks visibility of distributed energy resources, which is compromising its power system management. Australia already has one of the highest penetrations of rooftop solar in the world.
Finkel Review said: "The electricity system was not originally designed to accommodate millions of distributed energy resources (DER) such as rooftop solar photovoltaic and battery storage systems. CSIRO and Energy Networks Australia estimate that 30 to 45% of annual electricity consumption could be supplied from consumer-owned generators by 2050."
Of course the Finkel Review contained a large number of other key proposals not covered in this article.