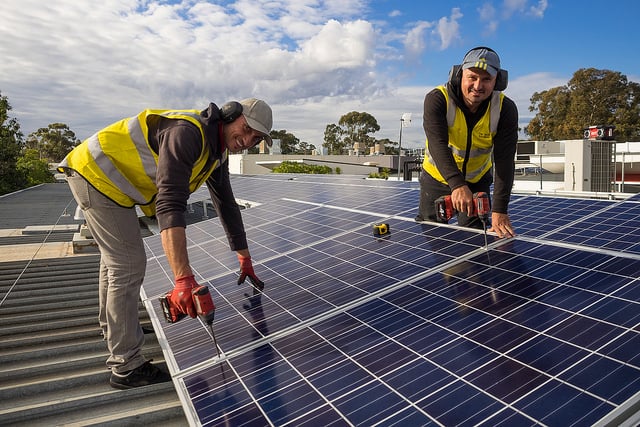 Australia's residential solar market could be in a state of permanent decline given that market penetration is already very high and the county's feed-in-tariff (FiT) subsidy may come to an end this year, according to the latest analysis from Australia-based solar consultancy SunWiz.
Last year the residential market, which involves the highest number of solar systems per capita of any country in the world, started to decline and this is expected to continue in 2016.
In 2015, the commercial PV market continued to grow, but at a slower rate than previous years, said SunWiz. The small-to-medium scale commercial segment is expected to see modest growth in 2016, but the most well-informed and successful PV retailers will target key high-growth segments.
Meanwhile, the >100kW market saw strong growth in last year driven mostly by projects under the federal government's Solar Flagships programme, which incentivises large-scale solar projects.
There were several major announcements of landmark utility-scale projects coming online last year and early in 2016, however, SunWiz said that despite notable utility-scale tender activity from utilities and state governments, few projects will be delivered this year.
A SunWiz release stated: "This year will be more about project development activity."
This year will also see a federal election in Australia, but even though some differentiation between the parties on renewables policy is likely, the consultancy does not expect the election results to have a significant impact on installation figures in 2016.
Key areas affecting solar this year include the FiTs ending, electricity market reform and the small-scale technology certificates (STCs) target, which forms a percentage of the overall Renewable Energy Target (RET) for the country.
Finally, SunWiz said that mergers and acquisitions will occur in smaller than hoped-for numbers in in 2015.