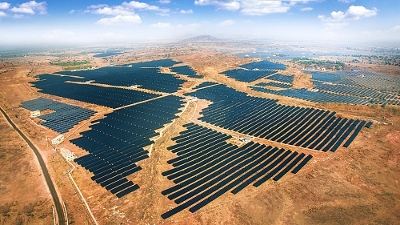 India-based project developer Azure Power, which won 150MW of solar capacity in the Punjab solar auction in September, has signed a "solar power implementation agreement" with the Punjab Energy Development Agency (PEDA).
PV Tech reported the full results of the Punjab auction last September with Azure Power winning 3 x 50MW projects at INR5.62, INR5.63 and INR5.64/kWh. The lowest winning bid came from Photon at INR5.09/kWh. Other winners included Mytrah Energy, Prayanta and Hindustan Clean Energy.
At the time, industry members continued to raise concerns over low prices and project viability – only for the price to fall another 10% to INR 4.63/kWh with SunEdison's 500MW clean sweep in Andhra Pradesh in early November.
Inderpreet Wadhwa, founder and chief executive of Azure Power, said: "We have consistently demonstrated 100% win rate in the Punjab state auctions and are the longest tenured private solar power operator in the country. We are also delighted to make this contribution towards realisation of our Honorable Prime Minister's commitment towards clean and green energy, through solar power generation."
Bridge to India consultants also tweeted today that the online reverse auction for National Solar Mission batch II phase II for 350MW in Andhra Pradesh from the National Thermal Power Corporation (NTPC) is scheduled for 7 December and another 150MW for 8 December.
Bridge to India has also found that total solar installations in India have surpassed 5GW.
An Azure power representative previously told PV Tech that the firm had signed a PPA, however the company has now clarifed that it signed an "implementation agreement" rather than a PPA and this article has been revised accordingly.