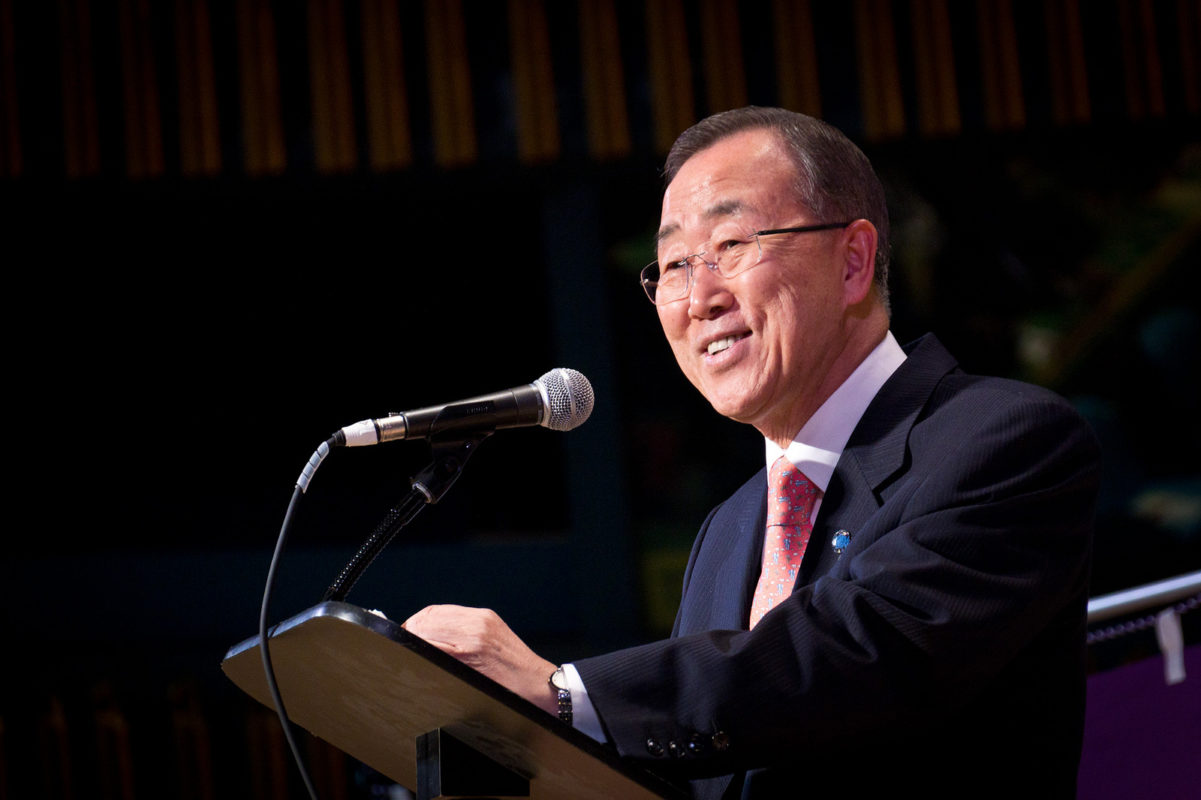 UN secretary-general Ban Ki-moon has told a meeting of investors representing US$22 trillion in assets that they must double their investment in clean energy.
Speaking at an event organised by Ceres, a not-for-profit that works with the private sector on sustainability, Ban said the clean energy transition was not happening fast enough.
"Today, I call on the investor community to build on the strong momentum from Paris and seize the opportunities for clean energy growth. I challenge investors to double – at a minimum – their clean energy investments by 2020," Ban said.
"Sustainable, clean energy is growing, but not nearly fast enough to prevent excessive global warming that would trigger profound economic disruption and human suffering. The investor community is of critical importance if we are to move from aspirations to action," he added.
Figures from Bloomberg New Energy Finance put the total figure of renewable investment in 2015 at US$329 billion. Energy watchdog the IEA, has estimated that the investment cost of meeting the commitments made in Parisin December will be US$16.5 trillion by 2030.
Ahead of the Paris talks, Donald MacDonald, a trustee of a major UK pension fund and chairman of the Institutional Investors Group on Climate Change (IIGCC), said the money was ready, but there were not enough viable projects to invest in.
A number of pension funds represented at the New York event this week highlighted their desire to reduce the carbon intensity of their portfolios and suggested catalysing demand for clean energy would be necessary.
"We are committed to working to drive up corporate demand for clean energy by putting pressure on big listed corporations to set clear targets for switching away from fossil fuel dependent energy sources and towards 100% renewable electricity supplies," said Philippe Desfossés, CEO of French pension fund ERAFP. "This kind of shift is fundamental and must be accelerated if we are to secure a future business model that fits within a 1.5C pathway. We have also measured the carbon footprint of our stocks portfolio since 2014, from which we know that last year our portfolio was 16% less carbon intensive than our own benchmark."
Solar Media, publisher of PV Tech, will be running a three-day solar finance and investment conference in London, 1-3 February