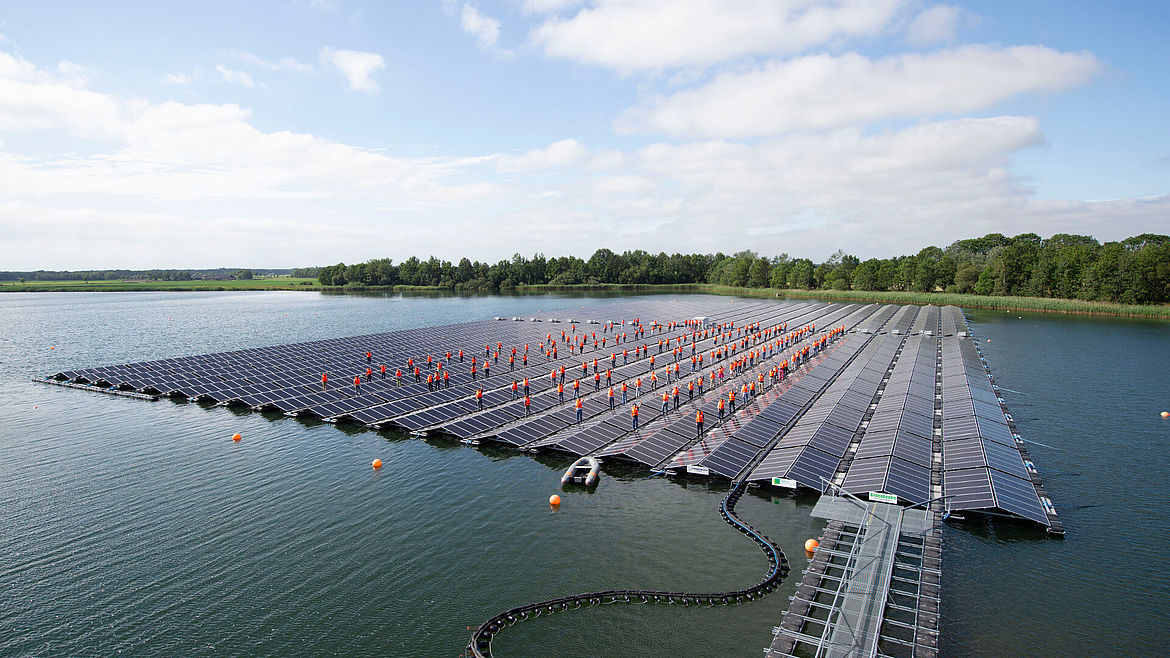 Renewable energy firm, BayWa r.e is planning floating solar (FPV) plants in Europe totalling over 100MW in 2020, after several successful projects were recently completed in the Netherlands with a total capacity of 25MW.
Dr. Benedikt Ortmann, Global Head of Solar Projects said, "In only a few months we built 25 MWp of floating PV projects in the Netherlands, which made us one of the biggest floating Solar developers in Europe. Those installations are an important extension to ground-mounted facilities and a smart contribution to improve the so called "double function" applications for solar, such as AgriSolar, Carports, building integrated PV and rooftop PV. We are planning to add more than 100 MWp of floating PV next year just in Europe."
BayWa r.e has rapidly become a competitive player in the emerging FPV market, having developed its complete floating system ('Zim Float') in partnership with Zimmermann PV-Stahlbau GmbH.
The company said that is planning the construction of further FPV projects in the Netherlands with a total output of around 100MW, due to support mechanisms already in place and future support.
"As well as our pipeline in the Netherlands, we are already working on floating PV projects in Germany, France, Italy and Spain – the potential in Europe is indeed significant," added Dr. Ortmann.