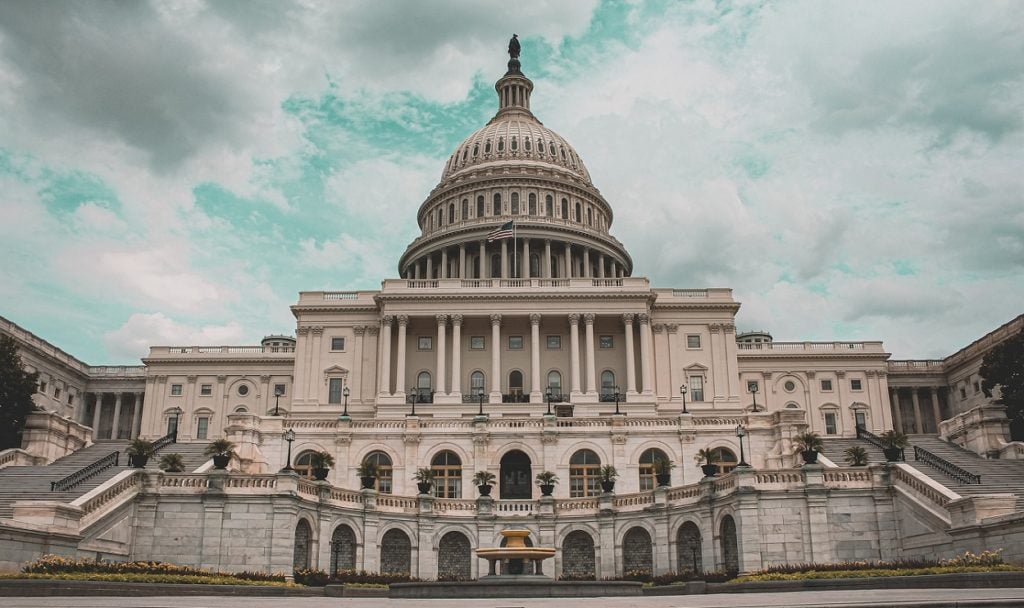 The legislation seeking to repeal Joe Biden's two-year waiver on solar import tariffs will go to a vote in the House of Representatives next week.
Yesterday the US Ways and Means Committee  – the chief tax-writing committee of the House of Representatives – approved the proposed legislation (with 26 votes in favour versus 13 against), which was first issued in January under the Congressional Review Act (CRA) by a bipartisan group of lawmakers.
The Solar Energy Industries Association (SEIA) has said that, by approving the legislation for full vote, the Ways and Means Committee "took a hammer to business certainty and American energy independence".
A group of over 400 US solar companies petitioned Congress earlier this week to uphold the pause in the tariffs. The petition – printer under a SEIA letterhead – warned that abolishing Biden's waiver would scupper the positive influence of the Inflation Reduction Act (IRA) and see US solar manufacturers and developers pay up to US$1 billion in retroactive duties.
Abigail Ross Hopper, CEO of the SEIA, said: "This use of the CRA is in direct conflict with the bipartisan goal of growing America's domestic solar manufacturing industry. In fact, analysis shows that forcing American companies to pay US$1 billion in retroactive duties would eliminate 30,000 good-paying jobs, including 4,000 manufacturing jobs."
Simultaneously as the legislation passed through the Ways and Means Committee, some of the US' largest trade unions announced their opposition to the bill. According to SEIA, the Laborers' International Union of North America (LIUNA), the International Union of Operating Engineers and the United Brotherhood of Carpenters and Joiners of America have all joined calls for rejecting the legislation. These trade unions are some of the largest that operate within the solar sector and represent around 1.5 million US workers.
"By way of the IRA, the Biden Administration has brought good-paying union construction jobs into the renewable industry," wrote LIUNA president Terry O'Sullivan in a letter to Congress. "These jobs are finally good jobs, with family-supporting wages and benefits. Repealing President Biden's moratorium, however, will bring several solar construction sites to a halt, leaving our members without a paycheck."
Up to 4GW of pipeline solar projects could face cancellation this year if the waiver is discarded.
The group petitioning to remove the pause on import duties has said that the US should not bend its import laws for Chinese companies at the expense of US jobs and products. The tariffs were introduced to combat price 'dumping' by Chinese and Southeast Asian importers which made US modules unaffordable.
When the tariffs were first announced, US solar deployment forecasts were slashed by 24GW over two years as module procurement became increasingly difficult. Hopper said that "The two-year duty moratorium allows planned solar installations to move forward while we scale domestic manufacturing in the near-term."