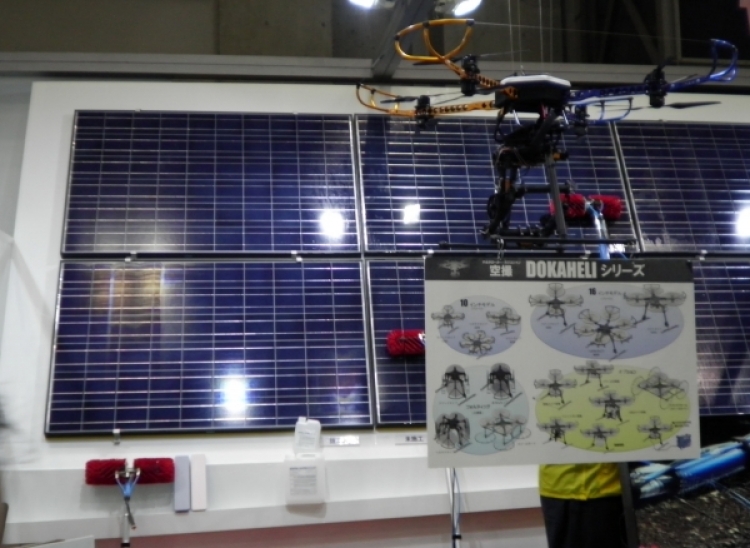 Japan's PV industry is changing fast. The feed-in tariff has brought about over 30GW of installed capacity, with large-scale solar outnumbering residential by about 10 to one. In the renewables race, the FiT policy, which began at an attractive 42 per kWh and featured somewhat relaxed rules for obtaining accreditation for utility-scale PV, other possible sources have not been greatly exploited. In the 2014 financial year, more than 21GW of new PV was registered for the FiT, but only 1.251GW of wind.
The FiT was always intended as a kickstart for new capacity deployment and not a permanent legilsatory mechanism. Added to this fact, the cost of PV on the public purse and that seeming inability so far of policy to inspire a rally from wind, biomass and other sources has meant that the government and industry have been streamlining support for central PV power plants.
At this week's PV Expo in Tokyo, I hope to learn more about what's happening here. The PV market is shifting towards the residential segment, the country is investing heavily in storage, big players are looking to further their international activities including plant development and operations and maintenance (O&M) and there appears to be a concerted effort to bring other renewable technologies into the mix.
Japan's affinity with solar isn't just limited to easy cliches about the Land of the Rising Sun. The country really does have a love affair with solar and, since Japan lacks its own fossil fuel resources, has been serious about PV longer than much of the rest of the world. Solar Frontier, for instance, started up in response to the OPEC oil price shocks of the 1970s. Last year's PV Expo was a real revelation as well. The show is huge and presented with the same sort of exuberance and enthusiasm you might find at a consumer electronics or car show anywhere else in the world, as I tried to show with this picture special from 2015.
House rules
The country has a target for renewables to reach 22% to 24% of the energy mix by 2030, with solar to represent between 7% and 11% of the total. The PV industry, by consensus with government and speaking through the Japan Photovoltaic Energy Association, sees this as equatable to 64GW of large-scale PV by that time. In looking at the potential dynamics of a reverse auction process for utility-scale PV, to be introduced in 2017, we recently reported that this could mean a parcelling out of the remaining 30GW to 40GW of that 64GW over the remaining years.
It must be stressed that a recent report on the PV Tech site which speculated this could mean only around 2GW to 3GW being approved per year was purely that, speculation of the worst possible case scenario. There is no suggestion that this is what the government is planning as yet. But if it can happen in Germany, where large-scale solar has been hugely restricted by auctions, limiting to the sector to 1.2GW of deployment over two years, it is also possible here in Japan.
Instead, residential PV is thought to be at or very near socket parity already and big vertically integrated companies including Solar Frontier, Panasonic and Kyocera are targeting that sector like never before, all of them looking to market self-consumption solutions for homes that include PV and energy storage. Solar Frontier claims it expects to be able to sell solar-plus-storage for households at parity from 2018, for instance.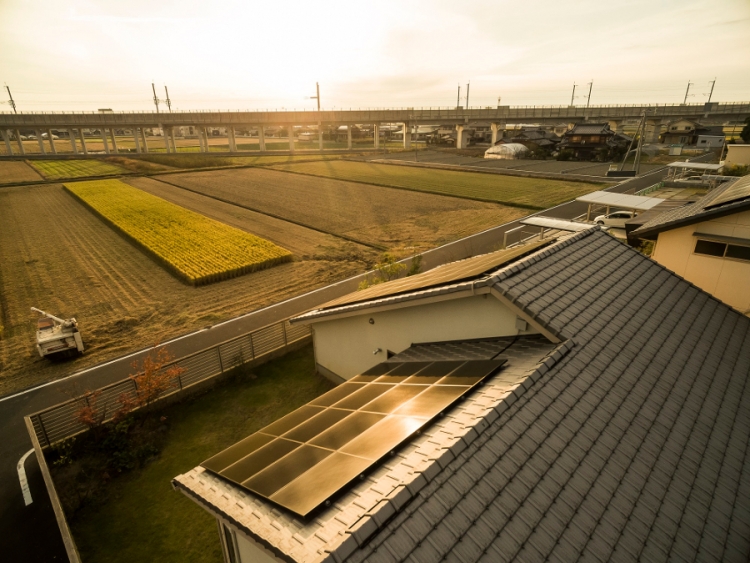 Holistic approach
One other interesting aspect of the PV Expo show is that it is part of the wider World Smart Energy Week and in fact is just one of nine exhibitions taking place alongside conferences at Tokyo's Big Sight centre. As well as PV Expo and the related PV System Expo, you also have halls dedicated to batteries, fuel cells, wind, smart grids and ecologically friendly construction. As of last year, there's also a strand on Japan's efforts to liberalise its energy market and, new for this year, the International Biomass Expo.
In other words, there appears to be a holistic view of renewable and clean energy technologies which recognises the interlocking roles that these could all play in future energy networks.
Galapagos technology
While Japan's technology industries have been hailed by the rest of the world for their innovation and quality of product since the 1970s, one thing people outside Japan often haven't heard of is the concept of 'Galapagos Japan'.
In other words, just as the islands visited by Charles Darwin feature species untouched by the outside world and which have consquently evolved in isolation, there has sometimes been a tendency for Japan to be inward-looking when it comes to developing – and marketing – its technology. In the late 1990s and early 2000s, Japanese consumers were able to buy cellphones that weighed just a few grams, compared to Western handsets which often weighed ten times as much. Yet Japanese companies were satisfied with a consumer base of around 100 million people at home and didn't look to take their products abroad, which meant Samsung from Korea and Apple from the US raced ahead in bringing standardised mobile phones to the international market and subsequently gained a huge lead which Japanese companies will almost certainly never catch up with.
Japan's large-scale developers like Softbank (which incidentally is also one of the country's biggest mobile telecoms providers) are looking to take their business to new markets like India. Meanwhile consumer electronics and other high-tech goods companies like Sharp, Panasonic and indeed Kyocera have spent big on developing 'whole house' solutions combining PV and storage. In Panasonic's case, they even build entire houses with Pansonic energy management and other features integrated and of course they are one of the world's biggest lithium-ion battery makers. Japan's companies must be mindful of what they'll be able to offer international markets as they strive to grow their competitiveness in a rapidly evolving world.
Japan's PV market is the focus of three feature articles in Volume 6 of PV Tech Power, available to read online through free-of-charge subscription, including Andy Colthorpe's 'Changing the mega-trajectory' market overview.