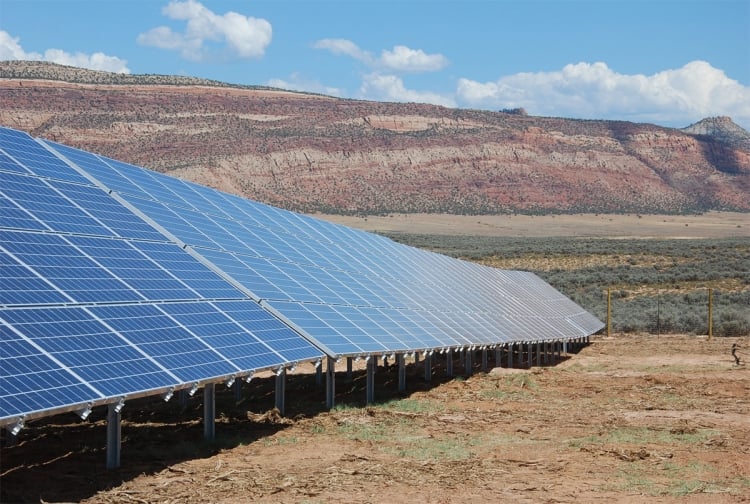 Bluewave, a Boston-based developer of solar projects, claimed that it has "secured US$100 million" for community solar from a subsidiary of multinational investment house Morgan Stanley.
The deal will see 25MW of Massachusetts community solar projects co-developed, invested in and jointly owned by Bluewave and Morgan Stanley's MS Solar Solutions Corp, with the projects expected to come online during next year.
Community solar projects are developments in which individuals can buy shared memberships, giving them access to the environmental and economic benefits of solar even if their house or apartment is not suitable for hosting PV on the roof, or if they are tenants renting their home and cannot take the decision to go solar themselves. In a November blog for PV Tech, Amit Ronen, director of the GW Solar Institute and a professor at the Trachtenberg School of Public Policy at George Washington University, said that while there was a great deal of hype surrounding community solar that has yet to live up to its promise, that promise is certainly real.
Bluewave is on the verge of launching its community solar offering and is currently constructing solar PV plants in western and south-eastern Massachusetts.
"Morgan Stanley's capital – and, importantly, its expertise – means that together we have the opportunity to expand quickly and strategically, not only in Massachusetts, but in other markets as well," Craig Wetmore, Bluewave's managing director said.
Morgan Stanley has not commented on the news.