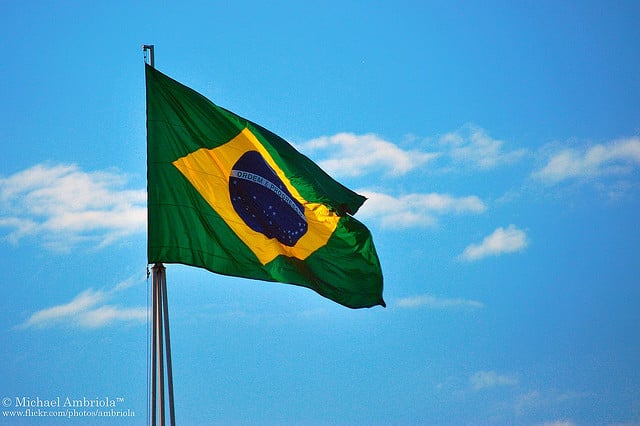 Brazil's Ministry of Mines and Energy is to postpone its first reserve energy auction from its scheduling for 29 July.
Think-tank Strategies Centre for Natural Resources and Energy (CERNE) said the auction was particularly important for solar investors "seeking a demand signal to take hold in the country".
This comes just two months after developers that won solar capacity in Brazil's first ever reserve energy auction in 2014 called for more time to implement their projects after complications stemming from the significantly weakened Real currency.
For the auction to happen on the scheduled date, it would have to be approved by the National Electric Energy Agency (ANEEL) and published in the Official Gazette 30 days in advance of the completion of the event. However, the auction was not on the agenda of ANEEL's board meeting held on 28 June.
The government decided to rethink the auction because of the many political and regulatory changes in recent months, such as the impeachment of former president Dilma Rousseff.
There is no new set date for the auction to take place and there are doubts over whether to hold the second energy auction for solar and wind, which is scheduled for 28 October, which involves contracts to start supplying energy by July 2018.
For the first auction, Brazil's energy agency EPE had already accredited 295 solar projects totalling 9,210MW.
The auction was to be the first to allow hydro power to participate since 2010 for between 1-30MW.