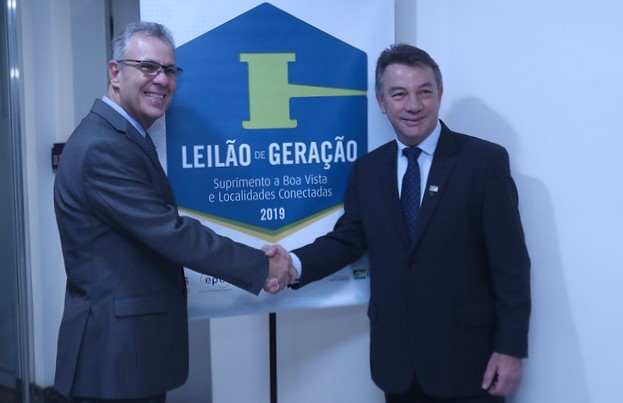 Brazil's government will seek views on the potential of solar-plus-biofuel projects after two such hybrids reaped large-scale contracts at a state-level auction.
Projects combining both power sources were last Friday among the winners of a 263.5MW tender in Roraima, an Amazon state that is Brazil's most northerly and least populated.
As noted by energy minister Bento Albuquerque, the contracts to solar-plus-biofuel projects by BBF (56MW) and Enerplan (11MW) mark a first for Brazil.
The hybrids may differ in terms of value – from BRL537 million (US$136.8 million) to BRL70 million (US$17.8 million) – but will both supply power to Roraima capital Boa Vista and neighbouring areas, starting on 28 June 2021.
Brazil power regulator ANEEL has been receiving demands for these hybrids for "some time", said minister Albuquerque.
"A public consultation is already being opened for greater participation of society in this theme," the minister added.
Enel wraps up sale of 292MW and 158MW plants
The two hybrids aside, the Roraima tender awarded contracts to biomass, natural gas and diesel oil projects. At BRL833/MWh (US$212.3/MWh), the auction produced 22.7% lower average prices than the initial BRL1,078/MWh (US$274.78/MWh) ceiling set by ANEEL.
By the time the article was published, ANEEL had not responded to PV Tech's questions on how the solar and biofuel elements will be integrated. Earlier hybrid schemes – such as a mix of PV, batteries and biofuel on Ecuador's Galápagos Islands – have opted for co-location.
In Brazil, the hybrid auction success comes as 751 PV-only projects – 23.1GW all in all – prepare to compete for 20-year PPAs at a renewable tender due on 28 June. In a first for Brazil, the industry will also be allowed into a separate auction alongside wind, coal and gas.
The utility-scale segment registered movement also last Friday, with Enel completing the BRL2.9 billion (US$737 million) sale of assets including the Nova Olinda (292MW) and Lapa (158MW) solar plants to Chinese holding CGNEI.