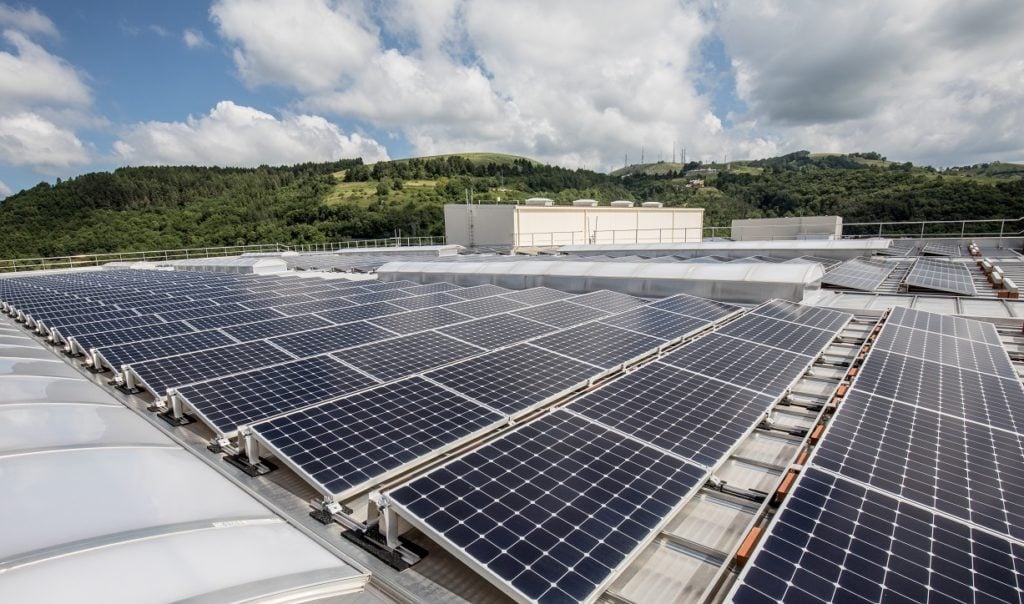 Solar module supplier Maxeon aims to turn the negative adjusted EBITDA around by investing in technology and increasing customer value, in addition to continuing investing in talents, according to the company's CEO Bill Mulligan and CTO Matt Dawson.
Last month, the company announced that it had reduced the adjusted EBITDA loss to US$3.7 million in the final quarter of 2022, down from a registered loss of US$34 million in Q3 2022 and a negative adjusted EBITDA of US$32.7 million the year before in Q4 2021.
Meanwhile, the company expected to have a revenue of US$305-345 million and an adjusted EBITDA between US$10-20 million for the first quarter of 2023, which will be the first positive EBITDA since its spin-out from residential solar installer SunPower in 2022.
The company said it will continue investing in tech, in addition to the commercialisation of its tech offerings, as ways to achieve the first positive EBITDA since its inception.
Moreover, Maxeon will strive to reduce manufacturing costs and pursue "operational excellence in existing manufacturing facilities" so that the company can be one of the most profitable companies in the solar industry.
"We will continue building state-of-the-art infrastructure and manufacturing facilities in the lab. These will be the focus of enhancing tech capabilities for commercialisation instead of building something for intellectual curiosity only," said Mulligan, who joined the company in January 2023 following the departure of previous CEO Jeff Waters in September 2022.
According to the company's latest financial results, its capex for the fiscal year 2023 will be within a range of US$100 million to US$120 million, increasing from US$63.34 million in the fiscal year of 2022. Capex in Q1 2023 was projected to be in the range of US$13 million to US$17 million.
The capex will mainly be focused on preparing capacity expansion for its Maxeon 7 technology, the completion of manufacturing capacity for its performance line panels to be sold in the US market, the completion of manufacturing capacity for the Maxeon 6 product platform, further developing Maxeon 7 technology and operating a pilot line, as well as various corporate initiatives.
Speaking of the Maxeon 7 technology, Mulligan said in the company's Q4 2022 earnings conference call that the company had started laying the groundwork for Maxeon 7 expansion in terms of some building and facilities upgrades.
"We will be doing it in one of our existing facilities in the Philippines that are currently not in operation," said Mulligan.
However, the capex did not include the investment plan to deploy a multi-GW factory in the US to manufacture solar products for both the distributed generation and utility-scale power plant markets.
Apart from capex, the company shipped a total of 2.35GW of modules last year, increasing from 1.96GW or by 20% year-on-year.
During Q4 2022, Maxeon shipped 734MW of solar modules, up 21% sequentially and slightly above Maxeon's upper-end guidance of 720MW, due to strong demand from distributed generation (DG) and progress from the performance line panels capacity for the US utility-scale market.
Moreover, Mulligan said shipments in Europe grew more than 25% year-on-year, approaching an annualised deployment run rate of about 1GW in its European DG business. The Netherlands, France, Germany and Belgium were the markets where Maxeon gained market share.
Mulligan added that Belgium was a particularly bright spot as shipments to the country increased by about 40% year-on-year, while the market share in the Belgian market reached double digits, joining the ranks of France and Italy where the company has strongholds.
In FY 2022, Maxeon spent US$49.7 million on research and development, slightly increasing from US$46.5 million in FY 2021.
Moving forward, accelerating the development and deployment of more efficient and cost-effective solar panel technologies will be one of the company's highest priorities. According to Mulligan, Maxeon will continue investing in its offerings other than panels to improve end-customer experience and provide additional differentiation and strength in its distributed generation channels.
PV Tech reported that Dawson joined the company in March. His most recent position was chief technology officer (CTO) at battery materials company Sila Nanotechnologies. Dawson also held a senior position at solar company SunPower before. Speaking of his remit, Dawson said enhancing talent training and acquisition are priorities to go with its increased technical capabilities. Therefore, Dawson hoped that the company can maintain its technical leadership for the next five years.
In his new position as CTO, Dawson will be responsible for the research and development function globally, establishing Maxeon's new technology roadmap and leading technological innovation and development.
Reporting to Mulligan, Dawson joins Maxeon's research and development team in San Jose, California. He once said that Maxeon's strong legacy of leadership in solar innovation and the passion for delivering state-of-the-art technology to its customers appealed to him before joining the company.