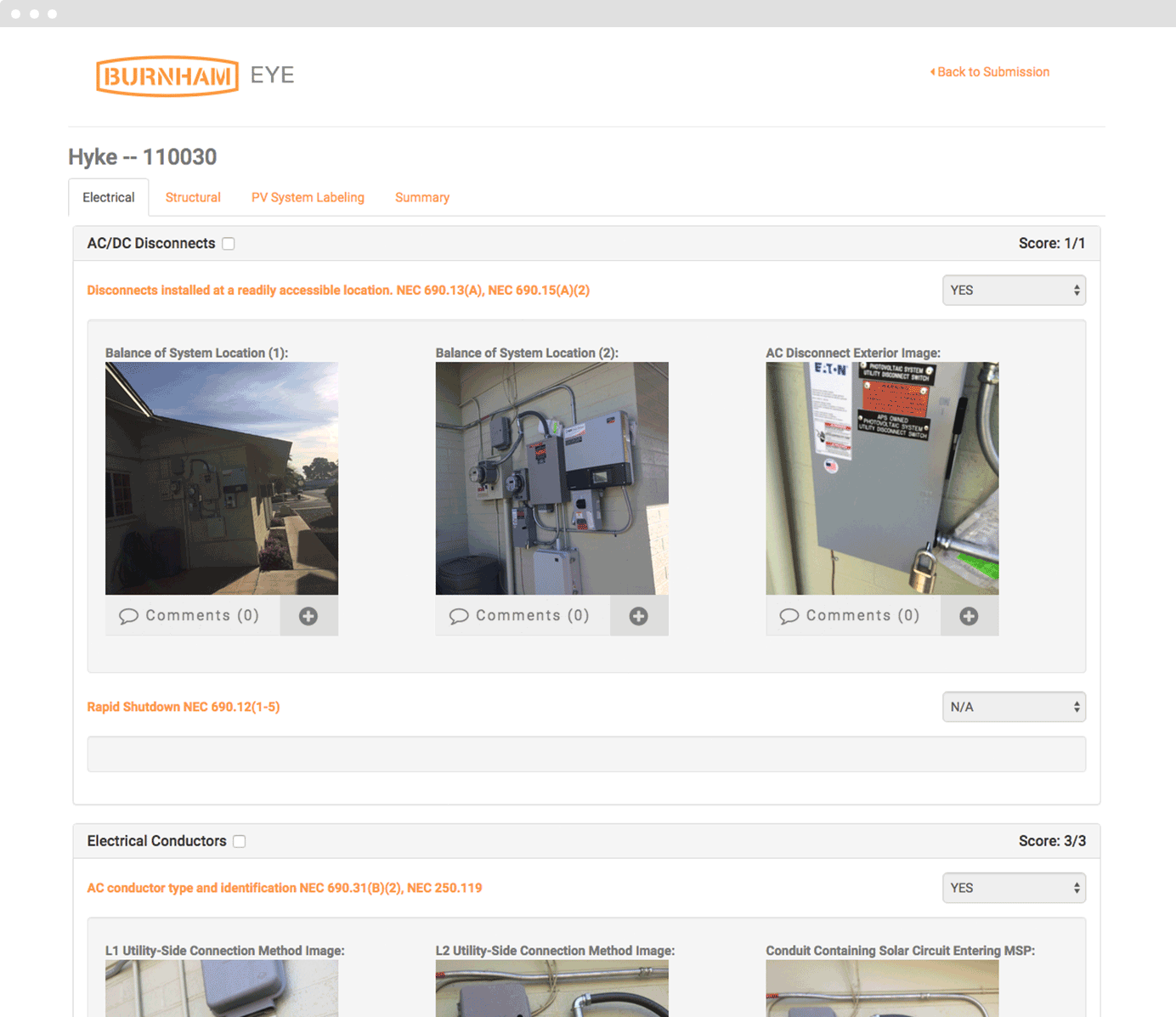 US-based Burnham Nationwide has developed the BurnhamEYE, a mobile application that provides a consistent and secure way of documenting, reporting, and archiving data in order to verify the quality and code compliance of solar installations.
Problem
Documenting, reporting and archiving data in order to verify the quality and code compliance of solar PV system construction/installation and grid connection has major 'soft cost' implications. Providing a consistent and secure way to accurately document projects limits problems with compliance.
Solution
BurnhamEYE collects solar installation photos and other information from an installation directly from any smartphone. The data is geo-tagged, synchronized in real time, securely stored and archived, and available anytime in the cloud. The information collected via BurnhamEYE generates an easy-to-use reporting scorecard that references industry codes and standards. You can review the report directly from your desktop or partner with the Burnham team for an optional third-party review to critique the data. Users are able to simplify and streamline the audit process by standardizing inspections, company wide and documenting 100% of installations at a low cost.
Applications
PV system compliance requirements.
Platform
The mobile application is designed for solar installers to systematically collect critical components of an installed system, yielding concise and consistent data every time. The forms found within the application guide users through the precise steps needed to complete the installation process. After the installation, users are able to configure the data collected in a way that works best and collaborate through an interactive hub. If something's not right, simply let the installers know via the app and they'll be able to fix any mistakes and submit new photos directly in the app to ensure compliance.
Availability
Currently available.