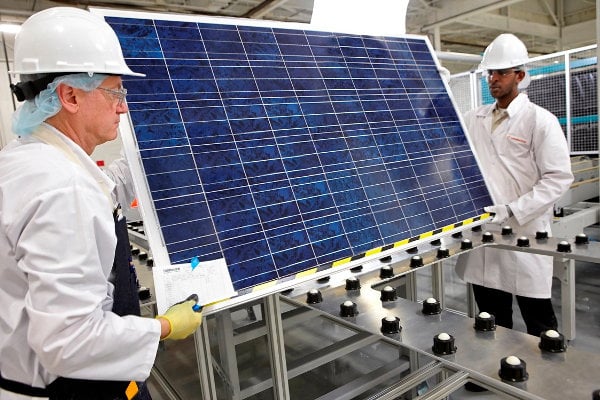 Leading China-based solar module manufacturer Canadian Solar will debut its new 1500V system voltage crystalline module portfolio at Intersolar North America on Tuesday.
The new portfolio has proven its performance under both International Electrotechnical Commission (IEC) and Underwrites Laboratories (UL) standards for 1500V of system voltage, while reducing overall BOS and cabling costs, claims Canadian Solar.
The 1500V crystalline module is offered in two products. One involves a 60 cell configuration (CS6K – mono and CS6K – poly) and the other a 72 cell configuration (CS6U – mono and CS6U – poly).
By adding more modules in a string, the amount of combiner boxes, DC homeruns and trenching decreases.
The modules come with a 25-year linear power output warranty and a 10-year product warranty on materials and workmanship.
Shawn Qu, chairman and chief executive of Canadian Solar, said: "The state-of-the-art product design of the 1500V crystalline module increases the overall system performance and lowers the Balance of System cost. We believe this new product can perfectly meet the growing demand for higher voltage systems with lower system costs."