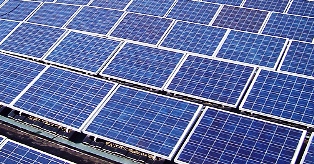 Solar power company Canadian Solar announced Thursday that its wholly-owned subsidiary Canadian Solar Projects K.K. has entered into a three-year credit agreement with Sumitomo Mitsui Finance for US$35 million.
Sumitomo Mitsui Finance stands as one of Japan's largest leasing companies in the world — boasting a presence across the globe. The facility earned commitments from five finance leasing institutions.
Canadian Solar intends to use the proceeds from the facility in order to spur the development of PV projects in Japan. This stands as Canadian Solar's second financing with the Sumitomo Mitsui Finance group.
Dr. Shawn Qu, chairman and chief executive officer of Canadian Solar, said: "We are pleased to secure strong support from a leading group of finance leasing institutions. We value our partnership with SMFL. This is our second financing with the broader Sumitomo Mitsui Financial Group. We have successfully raised in excess of JPY13 billion of credit lines with them. We look forward to expanding our banking relationship in Japan and other important markets."