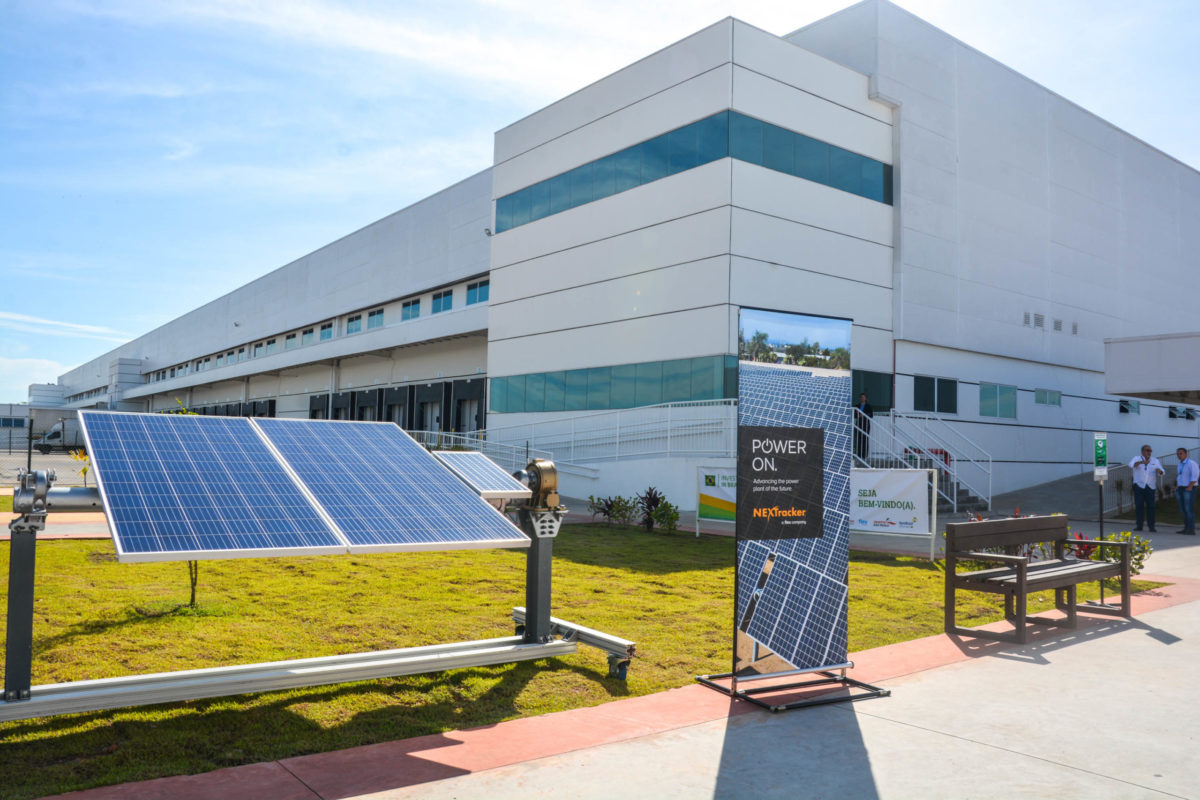 Updated: Canadian Solar has attained what it describes as a new milestone for PV cell conversion efficiency, taking five months to break its own record in the field.
The 'Solar Module Super League' (SMSL) member said this week it has achieved 22.8% conversion efficiency for its p-type multi-crystalline silicon 'P5' cell, a gain on the 22.28% mark it claimed to have reached in April.
Where April's 22.28% conversion efficiency milestone was accredited by Fraunhofer ISE, the new 22.8% breakthrough has been tested and certified by German centre Institute für Solarenergieforschung GmbH (ISFH).
According to Canadian Solar, the cells behind the 22.8% record were 246.66-square-centimetre silicon wafer products. The performance gains were helped along by the use of metal catalysed chemical etch (MCCE) black-silicon texturing, the PV firm explained.
"[The P5 milestone] proves that our multi-crystalline silicon technology can achieve efficiencies very close to mono while still enjoying the cost advantage of multi," Dr. Shawn Qu, Canadian Solar's chair and CEO, said in a statement marking the solar cell breakthrough.
The multi-crystalline cells – featuring 157mm x 157mm wafers – incorporate selective emitters, multi-layer anti-reflection coating, "advanced" surface passivation and "optimised" grid design and metallisation, Canadian Solar explained.
Canadian Solar's efficiency feats follow its move last month to upscale module assembly capacity by 1GW in response to strong demand, paving the way for nameplate capacity to hit 12.22GW by the end of this year.
For its part, ISFH has been the certifying party of choice for other firms producing solar milestones this year. The institution endorsed in April claims by Imec and Jolywood of 23.2% efficiency for bifacial n-PERT PV cells, accrediting Trina Solar's 24.58% record for i-TOPCon bifacial cells in May.
However, the record results also highlight whether the 'cast mono' process developed by GCL-Poly and major wafer supplier to Canadian Solar – can still be categorised as multicrystalline – not least for transparency and limiting market confusion.
GCL-Poly has claimed that the cast mono process enables a comparable wafer to standard monocrystalline wafers.
Earlier this year, GCL System Integrated, highlighted that its standard multicrystalline wafer-based PERC cells from sister company GCL-Poly had average conversion efficiencies of up to 21%, in mass production. The average efficiency of GCL's cast mono PERC cells had reached conversion efficiencies of 21.87%.
Conversion efficiencies above 22% for mono-cast PERC cells were claimed to have been achieved with a multi-busbar technique but would be in mass production in three years.
With additional reporting by Mark Osborne, founding senior news editor.