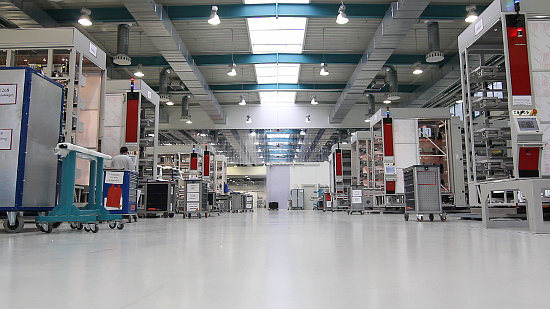 Specialist solar PV equipment supplier centrotherm International's woes have multiplied in the second-half of 2017 as the company plans to liquidate a segment of its polysilicon equipment and engineering subsidiary, SiTec GmbH and deconsolidate the entire subsidiary.

Centrotherm had previously reported the loss of an arbitration case with CEEG over a cancelled €290 million integrated (wafer/cell/module) plant in Algeria, which could lead to the company and its project partners paying an estimated €11 million.
However, its SiTec division only had an order backlog at the end of the first half of 2017 of €12.95 million, while its Photovoltaics segment order backlog stood at €140.906 million and its Thin film & special systems segment had an order backlog of €13.429 million, which included CIGS tools for Manz AG as part of a major turnkey CIGS order in China.
Centrotherm said the liquidation of centrotherm SiTec GmbH iL and the deconsolidation of SiTec GmbH would result in income from deconsolidation of €36.8 million, while net income in 2017 would exceed €18 million.
The company also noted that its previous revenue guidance for the full-year of being in the range of €120 million to €160 million would not be met, due to the deconsolidation of SiTec and the postponement of orders.