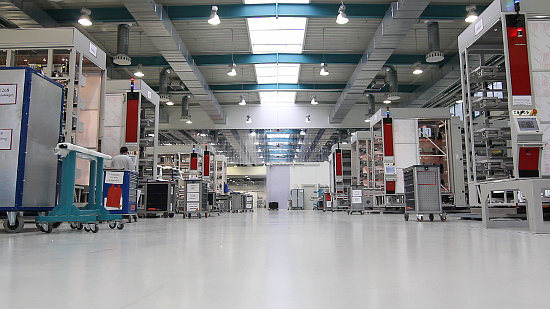 Specialist solar PV equipment supplier centrotherm has warned that it is unlikely to be profitable in 2017, due to the loss of an arbitration case against a cancelled €290 million integrated (wafer/cell/module) plant in Algeria.
Back in June 2014, centrotherm announced a previously planned integrated production facility for energy producer, CEEG, a subsidiary of Algerian state utility Société Nationale de L'Electricité et du Gaz (Sonelgaz) had cancelled the project, which centrotherm and facilities engineering firm, Kinetics Germany had won the contract to build.
The project suppliers sued CEEG and the case was recently heard at the International Court of Arbitration (ICC) in Geneva that led to total claims for damages from CEEG, including arbitration and legal costs of approximately €11 million.
According to centrotherm's 2016 annual report, the company allocated around €3.1 million to the possible negative outcome of the arbitration.
centrotherm noted in its profit warning that it was evaluating the financial impact of the CEEG award.