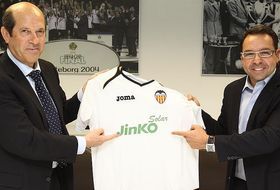 Silicon Module Super League (SMSL) member JinkoSolar has announced the resignation of its chief strategy officer, Arturo Herrero.
JinkoSolar announced the resignation of Herrero on January 1, 2016, which was said to be for personal reasons. The executive had been with the company for six years and was responsible for global sales and marketing at the company, before being promoted to chief strategy officer around two years ago.
Kangping Chen, JinkoSolar's CEO said: "We'd like to thank Mr. Arturo Herrero for six years of service and dedication to furthering the development of clean energy globally and JinkoSolar. Arturo has been a critical part of JinkoSolar's success since our IPO and we wish him all the best in his future endeavours."
The company did not say whether it would be seeking a replacement for the position vacated by Herrero.