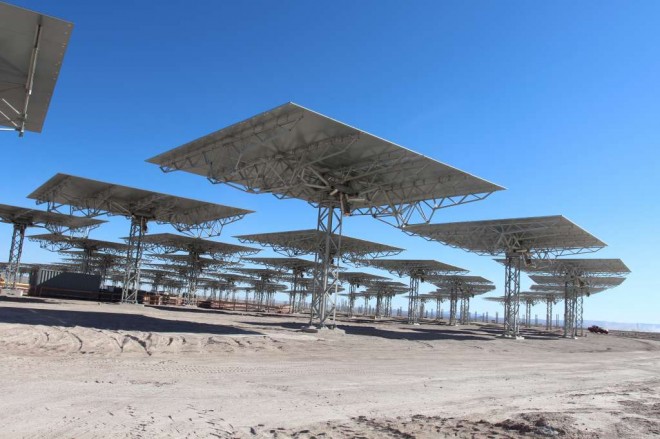 Chile's solar PV installations reached 1,267MW at the end of June this year, up 50MW from the previous month, according to the latest figures from Chilean renewable energy research institute (CIFES).
The country had 1,676MW of solar under construction, 12,038MW with environmental approvals and 5,434MW awaiting qualification also by the end of June.
Chile also has 110MW of concentrated solar power under construction.
Last week, the Chilean Congress passed a major law on electricity transmission, which will help the development of both renewable and non-renewable energy projects.
Under the policy, which was entered into the Congress in October 2015, a new national interconnected power system will be established alongside a new independent operator. A new expansion of the system will help to distribute energy and allow clean energy being generated mostly in the north of the country to reach different regions of Chile.
The Green Climate Fund (GCF), a global initiative launched on the back of the UN climate talks to advance the goal of keeping the temperature increase on the planet below 2°C, has also recently approved a US$49 million loan for a 143MW PV project in Chile.