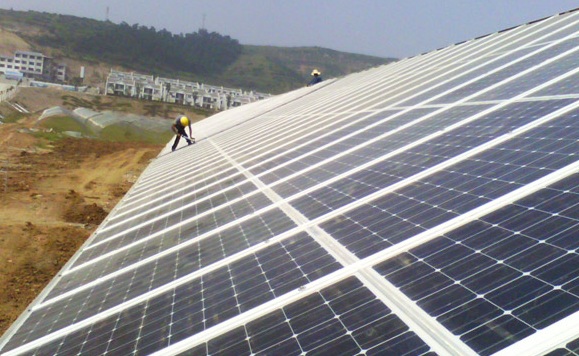 China's government is apparently pressing ahead with plans to trim feed-in tariff rates for on-grid solar from early 2016.
Reuters has reported that the National Development and Reform Commission (NDRC) is planning to lower payments by between CNY0.02 (US$0.003) and 0.10 (US$0.02) per kWh from early 2016. The higher cuts will apply in the country's less populated west, according to an NDRC statement cited by Reuters.
The cuts, which were widely anticipated, have been interpreted as an attempt to focus solar deployment on smaller distributed systems.
"The central government's intention is obvious, future installations shall take place in provinces across East China, preferably in the form of distributed generation," China-based analyst Frank Haugwitz said in a briefing document circulated earlier this week.
Grid-connected PV power plants have been affected by curtailments hence the move towards smaller distributed projects.
In an earlier guest blog post for PV Tech, Haugwitz said another impact of the cuts may be a deployment rush as developers seek to cash in on the higher FiT rates before they drop. A similar situation occurred in 2013 off the back of planned FiT cuts in early 2014.
That would help China towards its huge 2015 solar target, which was set at 17.8GW at the start of the year, with a further quota of 5.3GW to be installed by June 2016 in 14 provinces.