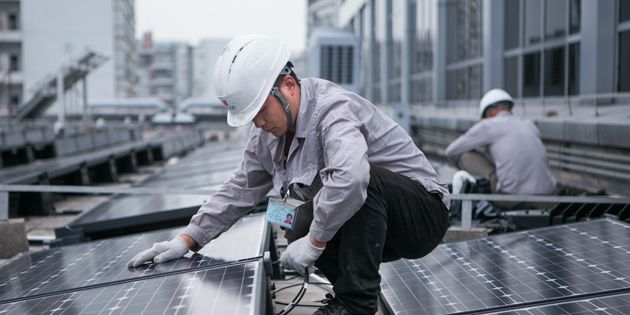 Recent first half 2016 downstream PV installations figures for China have led to industry advisory firm AECEA to project full-year figures could be in the 25GW to 30GW range, significantly ahead of planned installs of around 18GW.
However, AECEA has become increasingly hawkish over second-half year end-market demand in the largest PV market, noting in last weeks 'July Briefing Paper' that the rush to meet FiT deadlines at the end of June, its 'demand analysis' through to December was characterised as 'almost negligible.'
AECEA noted in the briefing paper that upstream manufacturing overcapacity risks for the second half of the year could spread into the first half of 2017 on the back of planned capacity expansions from Chinese manufacturers and others from the PV materials sector eyeing upstream integration and establish their own solar cell and module assembly operations.
HT SAAE expects 1H profit
With the backdrop of over 18GW being installed in China in the first half of the year, there should be no surprises that PV equipment suppliers are expecting to report strong financial results.
High-efficiency monocrystalline specialist Shanghai Aerospace Automobile Electromechanical Co (HT SAAE) has guided expectations of a net profit of almost US$14.5 million for the first half of the year, compared to a net loss of US$1.8 million the prior year period.
HT SAAE noted in a financial filing that strong downstream PV demand was a key driver of expected improvements in its financial results.
Sungrow raising US$400 million to grow business as sales climb
Major PV inverter and EPC firm Sungrow Power Supply Co also highlighted that profits in the first half of 2016 could be 30% to 50% higher than the same period of 2015. The company guided net income of around US$25 million on the back of the rapid development of the domestic PV market.
The company also said in financial statements late last week that it was raising around US$400 million in new capital via a private placement with multiple China banks that would enable an increase investment in R&D for its PV inverters and energy storage plans via a JV with Samsung and energy automotive motor control products.
Funds would also be allocated to its growing EPC and project development business, which included an expected output of 5GW of PV inverters.
Separately, Sungrow also announced the successful connection to the grid of a 4MW project in extremely harsh conditions. The project uses Sungrow's SG60KTL string inverter and is located in the Ukraine.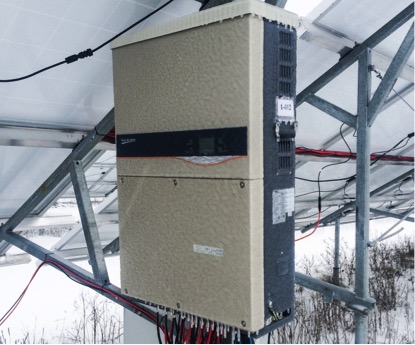 JYT profit to soar but cancels PV project
PV equipment specialist and downstream project developer Beijing Jingyuntong Technology Co (JYT) said in financial filings that it expected a first half 2016 net profit of around US$20 million, a 130% increase over the prior year period.
JYT has also been raising fresh capital via non-public offerings as its downstream commercial rooftop project business continues to build momentum.
However, some previously unknown technical issues over developing a 41MW rooftop project in Jiaxing, China would lead to the termination of the project as it was not financially viable. The company noted distributed power plant projects of about 210MW in its pipeline.
Longi Silicon signs 5GW monocrystalline silicon production investment
Leading monocrystalline silicon PV manufacturer and the newest Silicon Module Super League (SMSL) member in-waiting, Longi Silicon Materials filed notice of signing of the investment agreement with the Lijiang City, Southern Provincial People's Government to establish a 5GW monocrystalline silicon ingot production plant. The facility is expected to take two years to build and start operating that could cost in the region of US$4 billion.
In June, 2016 Longi also planned a 5GW monocrystalline silicon ingot production plant in the Chuxiong Prefecture of Yunnan Province, China.

HIUV starting backsheet production
EVA encapsulant material producer HIUV New Materials said it would start commercial production of a new PVDF film for PV module backsheet applications in August, 2016.
CEO of HIUV, Min Li noted that the new backsheet was based on a three layer co-extrusion PVDF film that had been in development for the last three years. The film is said to be using T-die casting equipment and single orientation technology with two outside layer content more than 92% PVDF resin, providing high levels of weather proofing.
Currently, HIUV said it has PVDF film capacity for 2.5GW and had plan to expand its capacity next year.
Seraphim obtains CSA certification for US module assembly plant
PV module manufacturer Seraphim Solar Manufacturing said its US assembly plant had received the "Witness Laboratory Accreditation Certificate" (WMTC) authorized by CSA Group, which meant the facility in Mississippi had officially became a CSA accredited witness laboratory. Seraphim currently has a global capacity of 1.9GW (1.6GW in Changzhou, China) and 300MW entering production in the US.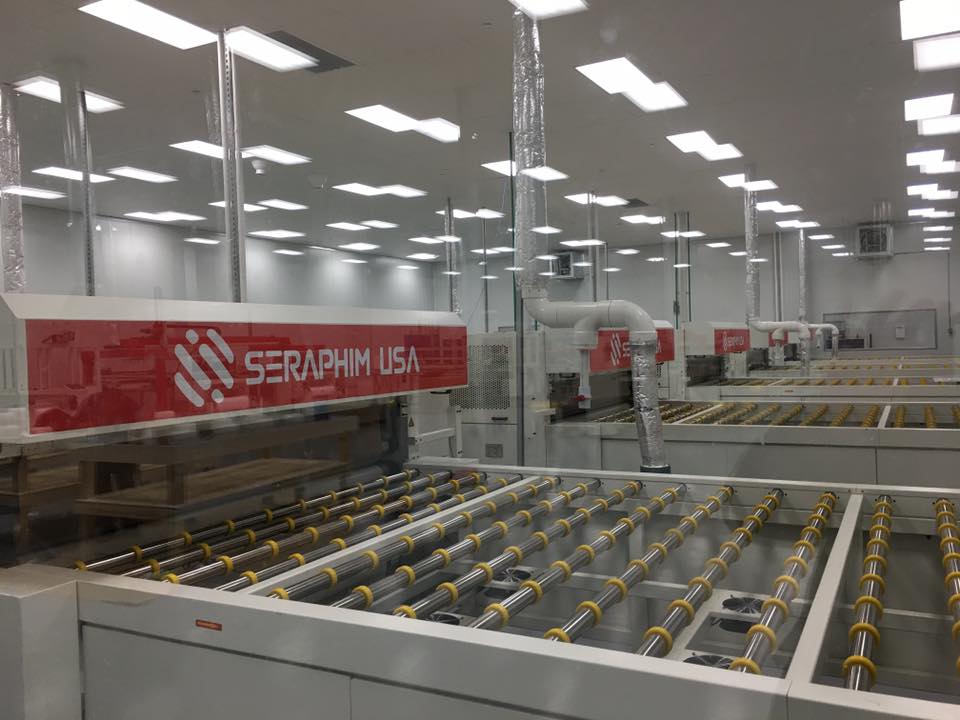 JA Solar plans major capacity expansion in Vietnam
According to Vietnam news reports, major SMSL member, JA Solar is planning to invest between US$300 million and US$1 billion of building a PV manufacturing hub in Song Khe-Noi Hoang Industrial Park, Bac Giang Province, Vietnam. OEM module manufacturer Boviet Solar is also based at the same industrial park.