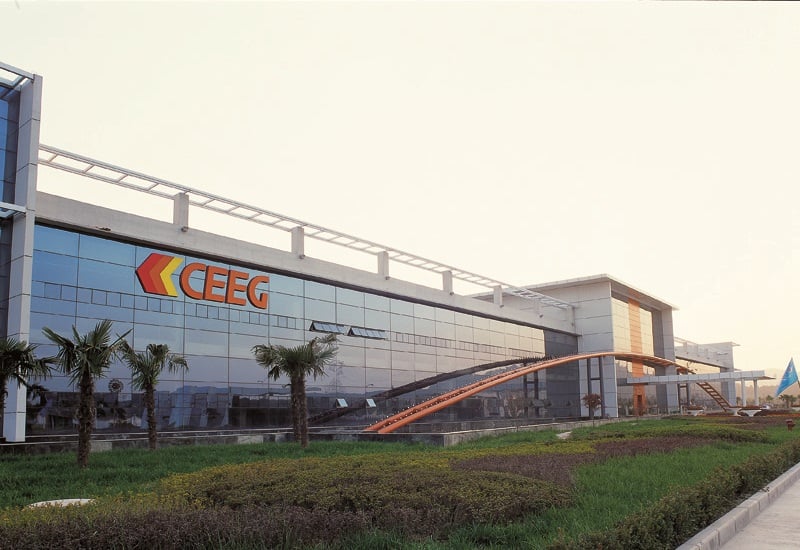 Updated: China-headquartered solar cell and module manufacturer China Sunergy (CSUN) said in a joint statement with the California Governor's Office of Business and Economic Development (GO-Biz) that it was establishing a solar module assembly facility at the McClellan Business Park near Sacramento, California.
An existing 140,000 square-foot building at the former McClellan Air Force base has been leased to CSUN, which was said to have the nameplate capacity to produce 400MW of modules per annum and would provide over 200 'job opportunities locally'.
The module assembly plant would be highly-automated and 'operations' expected to start as early as May, 2017. GO-Biz noted that it had started negotiations with CSUN in July, 2016 to assist with the site selection process.
"We are delighted make solid steps toward introducing CSUN-branded and Made-in-America solar modules to local customers," stated Tingxiu Lu, Chairman and CEO of China Sunergy. "Our new state-of-the-art facility will have a positive impact on the Company's strategy of expanding its market share in the U.S market and benefiting the development of local economy through the jobs created and investment made."
"This lease transaction was completed after China Sunergy's national search for a suitable facility," said Ken Giannotti, Senior Vice President of McClellan Park. "We would like to thank Sacramento County Economic Development Department, Sacramento Employment and Training Agency (SETA), Greater Sacramento Economic Council, Sacramento Municipal Utility District (SMUD) and the California Governor's Office of Business and Economic Development for their critical roles in completing the transaction."
CSUN had previously established solar cell production facilities and sub-contracting module assembly operations in South Korea and Vietnam with relocated equipment from its China-based facilities to circumvent US anti-dumping duties on Chinese and Taiwanese made solar cells and modules. The company had already established a JV solar cell and module assembly plant in Turkey that circumvented later imposed EU anti-dumping duties.
To complete the circumvention of US duties, CSUN is likely to import solar cells from its facilities in South Korea and Vietnam.
The company is only the third Chinese headquartered PV manufacturer to establish module production in the US after former global leader Suntech Power Holdings closed its small module assembly plant in Arizona in 2013.
Diversified renewable energy firm Shunfeng International Clean Energy (SFCE), which previously acquired Suntech from bankruptcy, acquired a majority stake in US based Suniva in 2015, which has manufacturing facilities in Georgia and Michigan. China-based module manufacturer Seraphim Solar started operating a module assembly plant in Jackson, Mississippi in 2016.
The major Chinese PV manufacturers, included in the 'Silicon Module Super League' (SMSL), such as JinkoSolar, Trina Solar, JA Solar and GCL established manufacturing operations in Southeast Asia to circumvent US and EU anti-dumping duties.
Korean headquartered SMSL member Hanwha Q CELLS, which has production facilities in China and Malaysia also established major operations in South Korea to supply gigawatts of solar modules to the US market.
CSUN has had a chequered past, running into financial difficulties and an accounting scandal that led to the company being de-listed from the NASDAQ Stock Market in early 2016. The company did not filed accounts during 2016 and its stock is traded of the US OTC market.
Update: According to one local news report, CSUN plans to complete renovation work on the existing facilities at a cost of around US$10 million in advance of tool install of two automated module assembly lines in the April-May timelines.