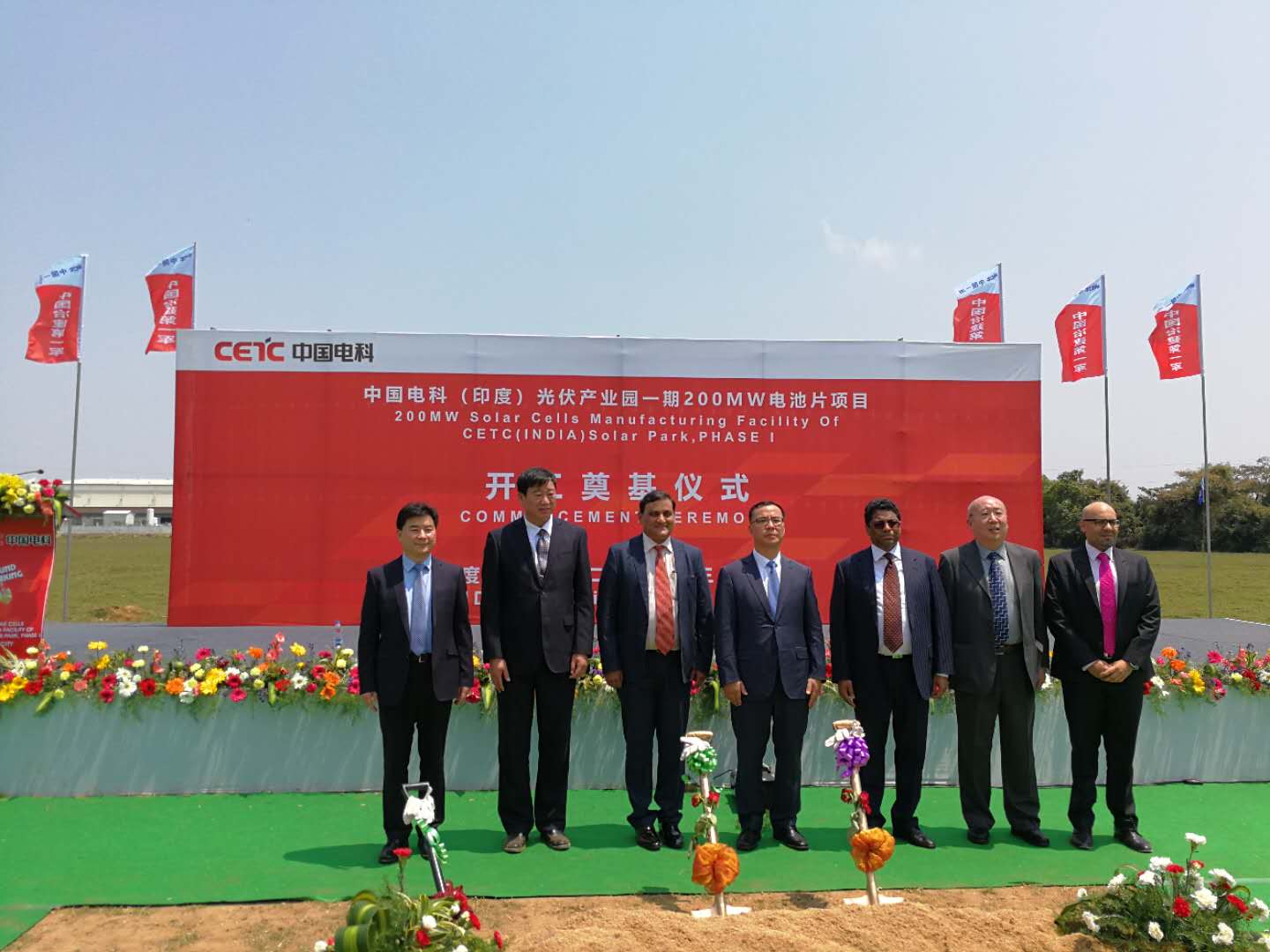 Chinese firm CETC Renewable Energy Technology (India) is today carrying out a groundbreaking ceremony for its first phase 200MW solar cell manufacturing facility in the Indian state of Andhra Pradesh.
The firm, whose parent company is Beijing-headquartered state-run company China Electronics Technology Group Corporation (CETC), signed a memorandum of understanding (MoU) with the Andhra Pradesh Economic Development Board (APEDB) for the plant back in January. The facility is located in Sri City, Chittoor district. Around 300 jobs are expected to be generated in the first phase, followed by 1,500 for the entire project.
Guests to be present at the ceremony include Liu Liehong, CETC's general manager, Krishna Kishore, chief executive of the Andhra Pradesh Economic Development Board (APEDB), and Ravindra Sannareddy, founder and managing director of Sri City.
Many MoUs are signed in India to no avail, so the Indian government, which has been trying to attract foreign PV manufacturers into the country, will be encouraged by what CETC dsecribed as a "giant step forward".
After being contacted by PV Tech, CETC declined to provide further information on when the first phase would be completed or what capacity is planned for the second phase.
CETC claims on its website to already have an annual production capacity of 1.5GW of solar cells and PV modules.
Last weekend, Indian firm Topaz Solar signed an MoU with French firm Appolon regarding 500MW of module capacity including 100MW of bifacial technology. Meanwhile, at PV CellTech 2018, whcih concluded in Malaysia yesterday, a representative of Indian cell manufacturer Indosolar said he expected an announcement on Safeguard Duties for cell imports to India from China and Malaysia to be announced in the next two months, having been held up in the Madras High Court.