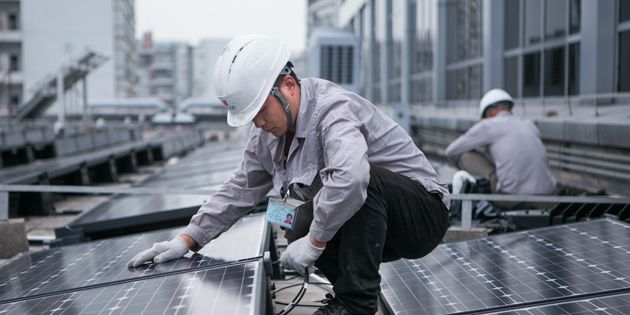 China's National Energy Administration (NEA) has published a draft version of proposed feed-in tariff (FiT) levels for ground mount and distributed generation PV power plants for 2017 that could lead to significant cuts to both sectors and overall curtailment of installations.
In a client note, Asia Europe Clean Energy (Solar) Advisory Co. Ltd. (AECEA) noted that the FiT levels remained 'unofficial' and were only in 'draft' form as they were disseminated via various Chinese media outlets.
Ground-mounted solar PV Power plants:
Region 1: RMB 0.80 to 0.55 = minus 31%
Region 2: RMB 0.88 to 0.65 = minus 25%
Region 3: RMB 0.98 to 0.75 = minus 23%
Distributed Solar PV:
Region 1: RMB 0.42 to 0.20 = minus 52%
Region 2: RMB 0.42 to 0.25 = minus 40%
Region 3: RMB 0.42 to 0.30 = minus 28%
However, without a major change the FiT cuts would potentially lower ROI (return on investment) levels significantly for PV project developers and therefore impact installations and demand throughout the supply chain.
AECEA also noted that the potential severity in the FiT cuts came as a surprise in the distributed generation sector as this was recently considered to be favoured by the NEA in light of the utility-scale ground-mounted PV sector suffering from grid curtailment issues in several regions.