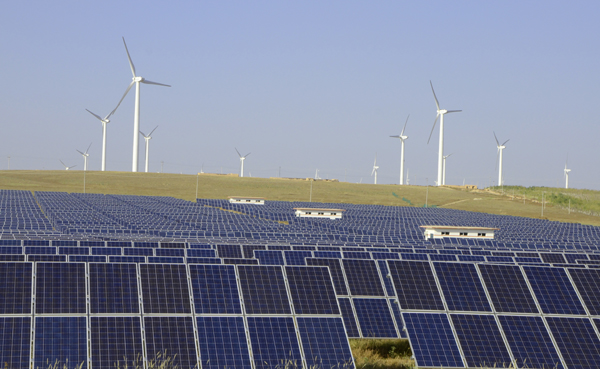 The International Renewable Energy Agency (IRENA) and the State Grid Corporation of China (SGCC) are collaborating on efforts towards the energy transition, including work on integrating high quantities of wind and solar power, interconnections and smart grids.
Under the agreement made at the Eighth Clean Energy Ministerial in Beijing, both organisations will also start technical co-operation on IRENA's Clean Energy Corridor initiatives, aiming to facilitate grid integration of renewables in developing countries.
SGCC already has overseas operations in Europe, Latin America and Australia.
Few details on the partnership have been provided, but IRENA is clearly tapping into resources of one of the most experienced and powerful grid operators in terms of renewables in the world.
IRENA director general Adnan Amin said: "As the world's largest renewable energy market, China is at the forefront of renewable energy and it is State Grid that provides the electricity backbone for over 1 billion people.
"Providing more electricity – and more renewable electricity – than any other utility in the world, State Grid's extensive experience with grid infrastructure and integrating renewable energy into power systems will help improve understanding of how we can bring larger shares of renewable power online."
State Grid chairman Shu Yinbiao said SGCC is committed to progressing sustainable development of global energy and contributing to the Belt and Road Initiative, which focuses on connectivity and cooperation between Eurasian countries.
IRENA puts China's renewable energy capacity at 545GW, which is 27% of the world's capacity.
Reports from the Ministerial in Beijing suggest that China will adopt a new renewable energy certification system from 1 July. The country continues to turn heads globally with its clean energy progress. For example, major PV inverter manufacturer Sungrow Power Supply Co recently revealed it is building a 150MW floating solar plant in China in close proximity to its recently completed 40MW floating PV project – currently the world's largest.