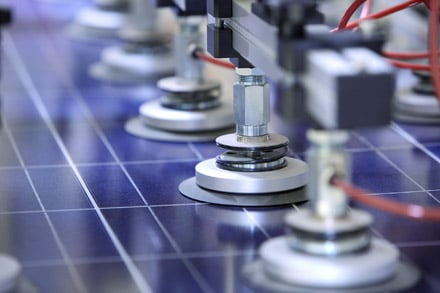 Despite most international and domestic module suppliers increasing their sales volumes in India over the last year, Chinese firms have significantly increased their share of the market from 50% to 75%, according to the latest update from consultancy firm Bridge to India.
Furthermore, eight of the top 10 module suppliers in India now come from China, as opposed to just four in the previous year, said the report.
US firm First Solar and Indian company Waaree are the only non-Chinese suppliers still in the top ten. The top Chinese suppliers managed to keep their market share while new entrant Chinese firms including JA Solar, GCL Poly, Hanwha (a South Korean firm based out of China), BYD, Talesun and Risen took much of the market share away from other international and domestics suppliers.
Bridge to India previously forecast that oversupply of modules in China, due to higher than expected Chinese PV deployments in H1 2016, would reduce costs for solar developers in India. However, the glut may now hit India's domestic manufacturers as more Chinese firms look to focus on India with "aggressive pricing". Indian manufacturers are expected to maintain just 10-12% of market share, although this will be bumped up once Adani's 1.2GW manufacturing facility is completed.
Bridge to India also expects Chinese firms to continue to dominate the market, even with India's imminent manufacturing policy and other attempts to support the domestic industry such as the 'Make in India' programme.
In July, a Press Trust of India (PTI) release said that imports of solar cells and modules into India have tripled in the last year. Shipments grew to INR155 billion (US$2.3 billion) in 2015/16 from just INR51 billion in 2014/15, and INR43 billion in 2013/14. India's PV market has itself boomed with 3.6GW added in the last year.
The article has been changed to note that Hanwha is a South Korean firm based out of China.