Part one of this blog was published yesterday (4 November 2019) and can be read here.
Technology innovation remains at the core of Chinese PV products promoted in overseas markets.
Driven by 'Top Runner' projects initiated by the National Energy Administration, efficient cell technologies such as PERC and black silicon have found wider applications in China in recent years. N-type bifacial, HJT and half-cut modules are also becoming more sophisticated and the quality and efficiency of modules produced in China is spearheading global PV manufacturing.
Amid the technology waves triggered by the 'Top Runner' program, the Metal Wrap Through ("MWT") back contact efficiency module from Sunport has made great strides and attracted a lot of attention for its innovative design and superior performance.
Instead of a traditional welding strip, Sunport uses conductive back plates-connected cells to avoid welding stress and potential fissures. The enhanced product is more reliable and thinner and larger wafers can contribute to reduce MWT module costs and lower cost per watt.
Sunport President, Dr. Fengming Zhang, said, "MWT technology is a platform which can integrate multiple types of technology, such as black silicon, PERC and HJT. It is true that there are many technology routes in the industry, but it is obvious that cell and module structures are shifting towards back contact. It is where the industry is going."
While gaining widespread recognition in the domestic market, Sunport has spared no effort in expanding overseas.
In the first half of 2019, the company unveiled its "MWT+" platform technology in major exhibitions held in the Middle East, the Netherlands and Germany. The products showcased, including all-black modules, the world's first flexible back contact efficiency module, low-load light modules and glass-glass modules, which were very well received by each of the local markets.
Sunport is known both as a technology innovator and for the aesthetic nature of its modules. Featuring a variety of designs and patterns, the ultra-thin, ultra-light modules are attractive in appearance and easy to install.
"The new honeycomb modules are being launched at the same time in overseas markets and we are preparing to introduce more innovative products. In addition to our traditional markets, we are also looking into diversified areas like BIPV, where we see great potential," Dr Zhang continued.
Sunport has independent intellectual property rights over MWT technology, which is a significant advantage in overseas markets, where patents and intellectual property rights are highly valued.
It is the first company worldwide to achieve mass production of MWT modules at GW levels, with its back contact efficiency modules being shipped to more than ten countries and regions, including Germany, France, Holland, Japan, Switzerland, Australia, Brazil and a number of Southeast Asian countries.
Brand premium advantages
In the overseas journey by Chinese PV companies, inverter manufacturers are also playing a vital role.
Data for 2018 for Chinese PV inverter exports shows that these amounted to around $1.82 billion (including PV, wind power and EV battery), of which the top 30 PV inverter manufacturers accounted for 46.49%. Ginlong (Solis) from Ningbo is among the top three Chinese inverter exporters in 2018.
September 2020 will mark the 15th anniversary for Solis. In most industries, the life cycle of a company can tell us a great deal and the PV inverter sector is no exception. In the past 14 years, many inverter manufacturers have entered and subsequently exited the market. Solis' longevity says much for the quality and reliability of both the company and its products.
In 2019, Solis officially became an A-share listed company on the Shenzhen Stock Exchange, a relatively rare feat given the difficulties faced by many companies after the release of the 531 PV policy in 2018. In the past five years, there were in fact hardly any A-share listed domestic module and inverter manufacturers.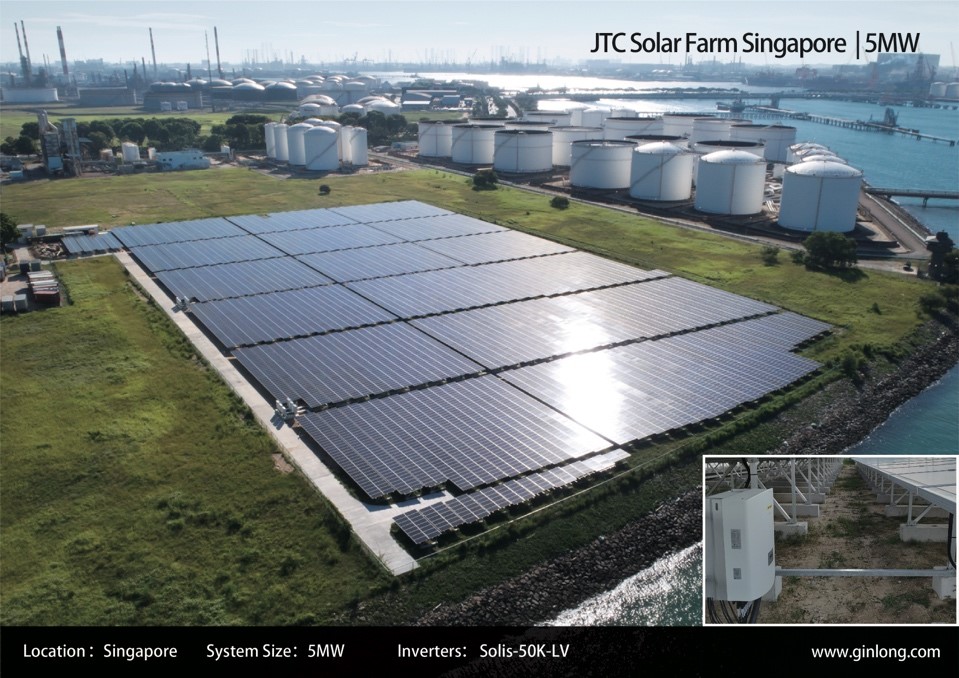 Solis' President Yiming Wang told PV Tech, "We have maintained a good balance worldwide. We have many different markets other than China, such as Europe, the US, India, Australia and Latin America. Last year was a tough year for domestic companies, but we were still growing and had successfully landed on the capital market. Next year we will also increase shipments to our fast-growing Southeast Asian markets."
For inverters, in addition to shipments, after-sales service is becoming more and more important, with the complexity of inverters requiring local support in any bankability assessment.
In the past few years, many inverter companies have left the market, with installers confronted with issues related to after sales warranty and maintenance. As a result, the international market increasingly values reliable inverter brands. Bankability has always been a key performance indicator for inverters used in overseas projects, with BNEF recently releasing a research report on inverter bankability value. Solis was ranked in the top three in Asia.
"Customers who have purchased our Solis products are expecting corresponding rewards. We are obliged to ensure that both our products and our company are reliable. We have invested in different countries and regions and optimized our business layouts there. The after-sales support can satisfy all the needs of our customers," Wang continued.
To satisfy market demand, Solis has started planning and building a second manufacturing facility to further expand production. The new facility, located only 500 meters away from the first, is three times larger than the current factory and its production capacity is forecast to exceed 15GW. Upon its completion in 2020, Solis will boast a total of 20GW of production capacity.
In addition to inverter manufacturers, module and racking companies are also feeling the market preference for brands.
Polaris Li of Seraphim said, "The market is changing little by little. In the beginning only price matters. For example, in early days many low quality and brandless modules were sold into Australia and it was accepted by the market then. But now, from raw material procurement to the complete cycle of module production, quality and efficiency are becoming the new focuses. Many poor quality makers of a smaller scale who are unable to conform to stricter standards are being driven out of the market."
Echoing this comment, Arctech's Guy Rong said, "Arctech Solar has large overseas shipments, but we don't plan to compete on price. Of course, we will face price competition in overseas markets. For example, other companies may submit much lower price bids than us, but we are still the choice of many customers because we are offering value. If a company weighs price over quality and value, I think it is just putting the cart before the horse."