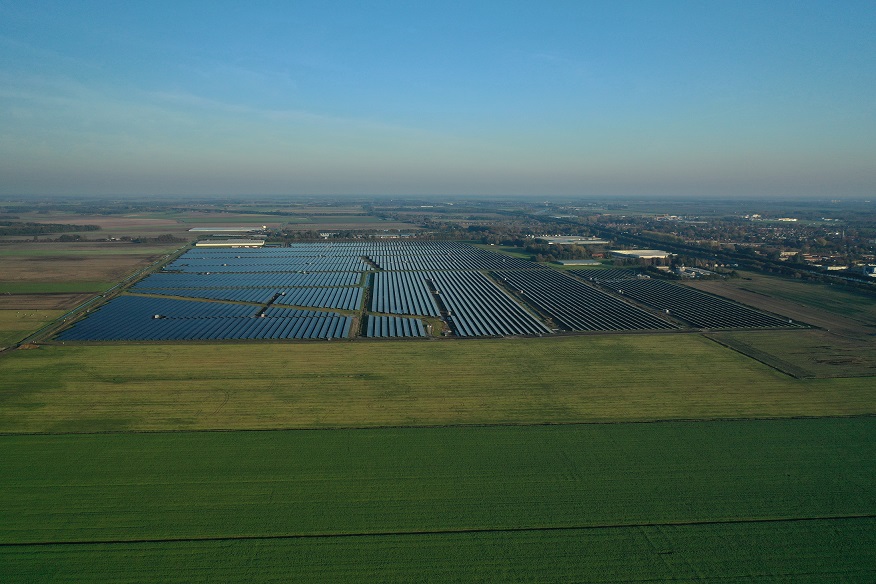 The Netherlands has recently marked the operational launch of one of the largest solar farms seen to date, a plant delivered in the country's northeast by Chinese partners.
Chint Solar has now powered up the 103MWp Midden-Groningen Solar Park, built within eight months this year to the east of the city of Groningen.
The 315,000-panel installation was equipped by PV module maker – and Chint's sister firm – Astronergy and is now supplying the Dutch grid from its 117-hectare site near the village of Sappemeer.
Construction got underway in February 2019 and was completed by the October 2019 deadline thanks to favourable weather conditions this summer, Chint explained.
Direct grid-linking and biodiversity features
The origins of Midden-Groningen solar venture date back to 2015, when initial developer Powerfield started working on permitting after the site landowners gave their go-ahead.
Replacing Powerfield as the developer in early 2017, Chint pressed ahead with a project that, as the firm underlined this week, posed technical challenges and outsized some of its earlier ventures.
The 103MWp project is, according to Chint Solar Europe's managing director Oliver Schweininger, the first PV plant to be directly linked to the Dutch grid. "We are proud of this achievement," he said.
Connection of the facility, commissioned in October 2019 by network operator TenneT, required the roll-out of some 85,000 posts to support the 1,000-kilometre cable that was installed.
Chint was also keen to stress the biodiversity element of the PV park, which is concealed behind a 12,000-tree hedge barrier and features especially designated flower and grass sections and grazing areas for sheep.
A grid-linking win for a market marred by congestion
The linking of a 103MWp plant brings Dutch solar a positive grid-related piece of news after months of controversies surrounding congestion, and PV's supposed role in it.
In the past months alone, overcrowding has seen the industry singled out as it faced restrictions to government support and MP threats of a ban on new ground-mount permits.
Despite the pressure, solar operators continue to enjoy significant subsidies under the SDE+ scheme and are starting to put forward larger ground-mount projects that Midden-Groningen.
Plans for the Vlagtwedde solar farm, unveiled in September by UK developer Solarcentury and Powerfield, could bring a 110MW newcomer to the PV ecosystem.
The government's own predictions indicate the industry could grow from around 4GW last year to 27GW by 2030. Some, including BayWa r.e., are turning to floating plays to avoid land conflicts.