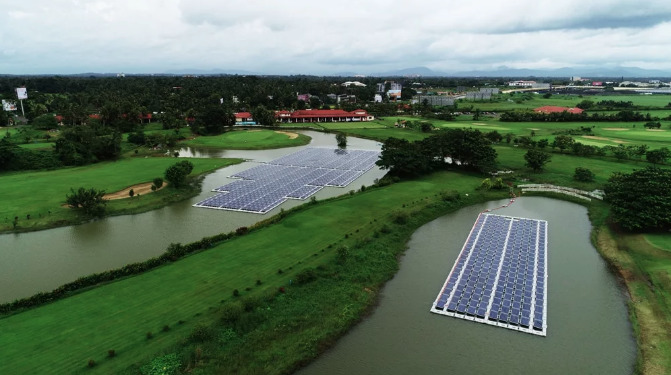 French floating solar specialist Ciel & Terre has completed its first FPV plant in India through its local subsidiary.
The 450kWp project uses Hydrelio float technology and is located on a pond at CIAL golf course at Cochin Airport in the southern state of Kerala.
Last year, Ciel & Terre created a subsidiary dedicated to the Indian market – Ciel & Terre India – and opened a local office in Bangaluru.
The firm also owns a manufacturing line in the region to produce a Hydrelio float technology locally. The technology in this project has a 5° tilt, which is suitable for the southern region.
Sterling & Wilson provided EPC services on the newly-completed plant.
The largest FPV project in Europe, which uses Ciel & Terre technology, was recently inaugurated, while the firm also recently touted its completion of a 1.01MW project in Brazil.