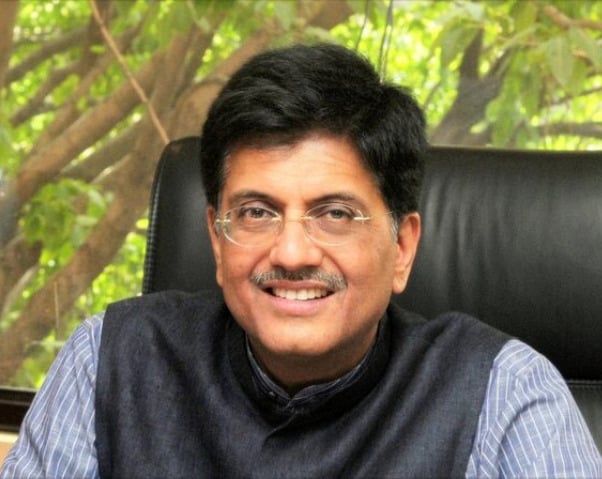 At least 13.7GW of planned coal-fired power plants have been cancelled in India this month, while solar prices have tumbled to new lows, showing that India's energy transformation is in full swing, according to the Institute for Energy Economics and Financial Analysis (IEEFA).
Tim Buckley, IEEFA director, told PV Tech that the timing of the coal cancellations and the new solar price records – as low as INR2.44/kWh – are only coincidental, but they are proof that energy minister Piyush Goyal's strategy to transform the country's energy system is making strong progress. While breakthroughs in solar have not been the sole factor in the coal cancellations, they have been the major contributor.
Goyal has indeed also made strides in pushing for energy efficiency, grid upgrades, alleviating distribution company debt and solving stranded thermal power assets. Wind has also made progress with price reductions. Solar Energy Corporation of India's (SECI) first 1GW reverse auction for wind in February 2017 saw a INR3.46/kWh result, down 20-30% on previous wind auction results across India.
More importantly, solar prices of late are also well below the average rate of INR3.20/kWh which NTPC, India's biggest coal power utility, wholesales its electricity for, said Buckley.
IEEFA also released a report today citing NTPC as being at the forefront of India's energy transition, having already tendered vast amounts of solar capacity.
"The role NTPC is now playing in transforming the Indian energy sector in its ongoing shift away from the increasingly stranded assets of the fossil fuel industry cannot be underestimated," said Buckley.
NTPC's role is to underpin India's 7-8% annual economic growth, said Buckley, but whilst this has required some expansion of coal-fired power generation in the past, renewable energy now offers a cheaper way to provide power and the focus has shifted away from coal.
He added: "Energy minister Piyush Goyal's plan to cease thermal coal imports by the end of this decade is being led by NTPC which has already ceased them this past fiscal year. Coal exporters that are looking to India to prop up volumes as China continues to reduce coal consumption are going to be disappointed."
Buckley also cited admissions by Adani Power Management that close to US$9 billion worth of existing imported coal power plants at Mundra in Gujarat were "no longer viable because of the prohibitively high cost of imported coal relative to the long-term electricity supply contracts signed".
He added: "The average coal power plant is operating less than 60% of the time. They've got a lot of surplus power in the system so the coal plant cancellations are a reflection of the entire breadth and depth and momentum of Goyal's energy transformation plan. Solar is obviously the spearhead – the biggest factor.