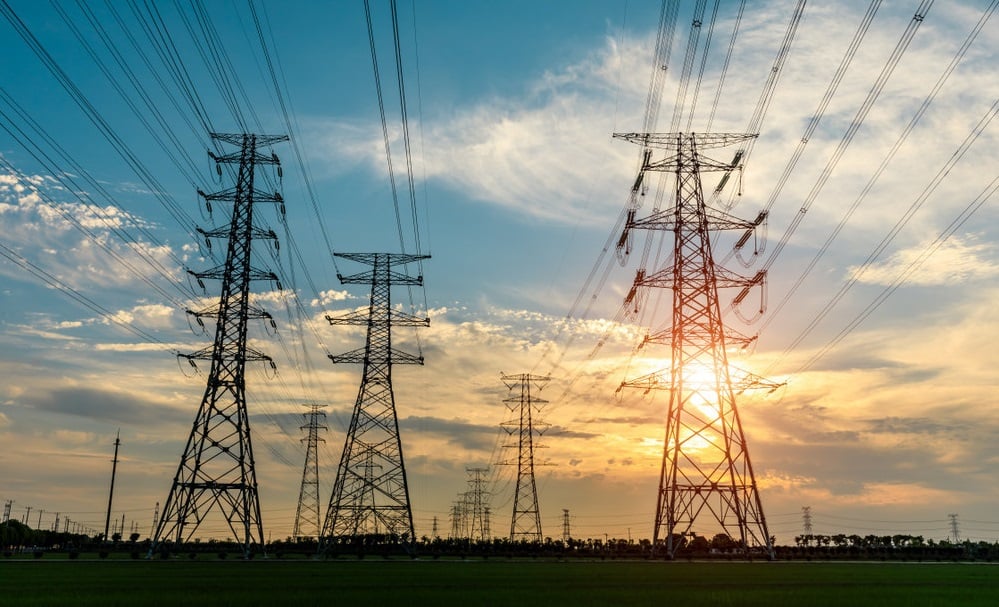 A 500kV, 125-mile transmission line between California and Arizona broke ground last week, promising to bring over 3GW of renewable energy capacity to the US Desert Southwest region.
Construction of the Ten West Link line was inaugurated by US vice president Kamala Harris and a number of federal and state officials last week, including secretary of the interior Deb Haaland and secretary of energy Jennifer Granholm.
The Department of the Interior said that the Ten West project will have the conductor capacity to transmit 3.2GW of solar capacity. Running across one of the US' richest regions for solar potential, announcements of the construction highlighted the aim for the transmission line to accommodate significant solar PV and solar-plus-storage capacity additions.
Vice president Harris said: "Today, America has more than half a million miles of transmission lines, enough to wrap around the globe 24 times…and that network is in desperate need of an upgrade."
The project will connect to the Arizona grid before travelling west to California, both of which are under the remit of the Western Interconnection grid. Reportedly, over 7GW of renewable energy assets are currently applying for interconnection with the grid via the Ten Link line. The project intends to increase grid efficiency and reliability, an issue that has threatened the US as increased electrification and renewables capacity additions put the network under strain. PV Tech Premium discussed the state of US interconnection last October.
Elliot Mainzer, president and CEO of the California Independent Systems Operator (CAISO), said: "Ten West Link will expand access to renewable energy resources for consumers across the region and contribute to the reliability of one of the world's largest and most modern power grids."
The project is owned by Lotus Infrastructure Partners, a Connecticut-based private equity investment firm, and once completed will be under operational control of CAISO. Development was handled by Lotus subsidiary DCR Transmission. November 2021 saw the project receive approval from the California Public Utilities Commission, and the Bureau of Land Management authorised construction in July 2022. Completion is expected in 2024.