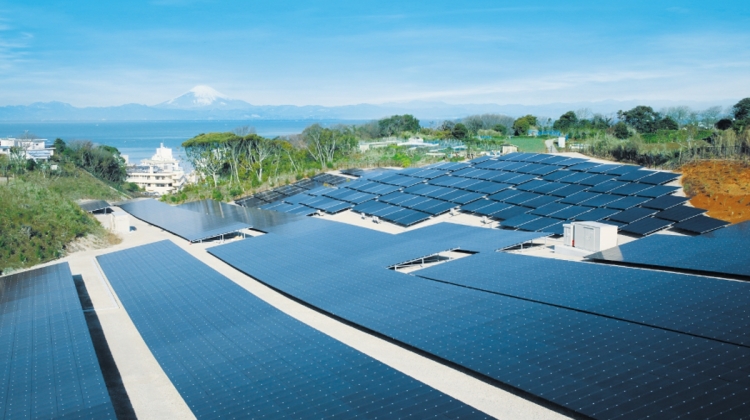 Solar Frontier believes it could make some of Japan's as-yet-unbuilt utility-scale solar projects economically viable, as the company's collaboration with Goldman Sachs-affiliate Japan Renewable Energy prepares to take on 300MW of projects within the next five years.
It has been widely reported that Japan's support schemes for renewable energy have led to vast and rapid deployment of solar, especially 'mega solar' at the multi-megawatt scale. With around 20GW in total deployed for the FiT, there is also a 57GW pool of projects that have been awarded the FiT since 2012, but have not yet been built.
A joint venture formed by Mitsubishi UFJ Financial Group, Mitsubishi Research Institute and Morgan Stanley said earlier this month that it will take on already-built plants that are not performing as well as expected. Meanwhile Japanese newspaper Nikkei has reported that a "business collaboration", between Japan's Solar Frontier and Goldman Sachs-affiliated Japan Renewable Energy plans to execute up to 300MW of large-scale projects together, which could include some of the unbuilt projects.
The vertically integrated thin-film PV manufacturer also develops projects in Japan and abroad, including the US and UK. General manager of corporate communications for Solar Frontier, Hideki Gakumazawa, confirmed the news to PV Tech in an interview and explained further.
Hopes for 30% 'mega solar' cost reduction
Solar Frontier and Japan Renewable Energy, which develops and operates power plants, will be working together on up to 300MW of projects in Japan over five years. The pair claim the partnership will enable them to reduce the project cost of large-scale PV plants by as much as 30%.
Selling electricity from the plants at fixed rates for 20 years, the pair's projects will utilise Solar Frontier panels, subcontracting the construction work to a number of parties while reducing construction times. Solar Frontier will also be acquiring balance of systems components, mounting racks and other related items.
Gakumazawa confirmed that the joint effort is interested in acquiring projects where the original developers have withdrawn interest.
Under Japan's FiT rules, developers must submit the list of equipment they will use on their projects at the application stage, with the equipment to come from a METI-approved list of suppliers. Changing from the equipment originally registered for the project means that the project's owner will receive a later FiT rate.
Japan's FiT was first introduced at ¥42 (US$0.36) per kWh in 2012, since dropped to ¥27 per kWh in July 2015. The tariff has been reduced each year since its introduction, with the idea being that the closer the technology comes to grid parity, the less support it will require. However, a sharp degression of 16% was applied last year, while there was only a drop of around 10% for the 2012, 2013 and 2014 projects.
The partners will also look to acquire land which is already earmarked for projects that have failed to find financing. The Nikkei report, which Gakumazawa did not dispute, said that the typical project cost of mega solar is around ¥200 million per MW to ¥300 million per MW. Over the five years of development, the ballpark average cost of each project could be reduced from ¥90 billion to ¥60 billion to ¥65 billion for the 300MW of anticipated projects.
Goldman Sachs made a US$40 billion commitment to investing in renewables in 2012, including the targeted issuing of US$1 billion "investment grade rated securitised renewable bonds" in Japan, launched in May last year. In November the company went further and put the total investment pledge up to US$150 billion by 2025.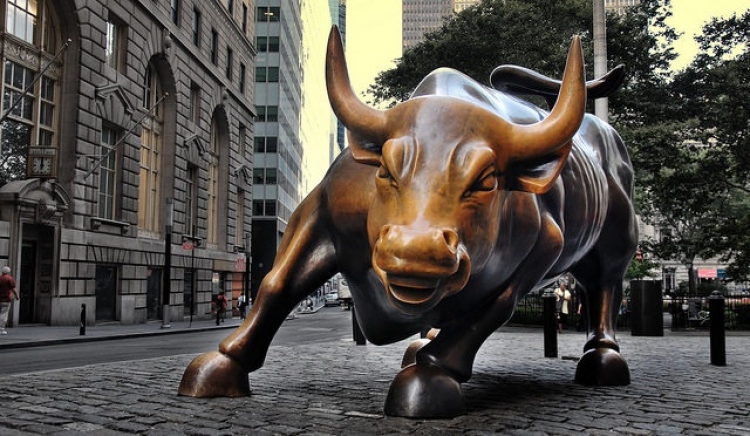 Deadline for unbuilt projects
Tokyo-based industry analysis firm RTS PV told PV Tech that the government is calling a deadline for the 57GW of FiT-accredited unbuilt projects. Companies will have until the next national renewable energy laws are heard in parliament in 2017 to prove they have a grid connection agreement in place with one of the country's regional power companies.
Along with finding suitable land and negotiating Japan's often-complex land ownership arrangements, obtaining grid connection has been the biggest stumbling block to solar development in Japan to date. The country is trialling large-scale batteries to ease the problem, while there has also been talk for many years of interconnecting the geographically diverse regional electrical grids – often separate by sea as well as mountains on the island nation.
This article has been amended to reflect that Solar Frontier and Japan Renewable Energy are working together through a "business collaboration" and not through a formally created JV. Additionally, the SolarFrontier-Japan Renewable Energy projects will receive a revised or later FiT due to the change of registered equipment and will not receive the original FiT rate they were accredited to receive, as was originally reported.