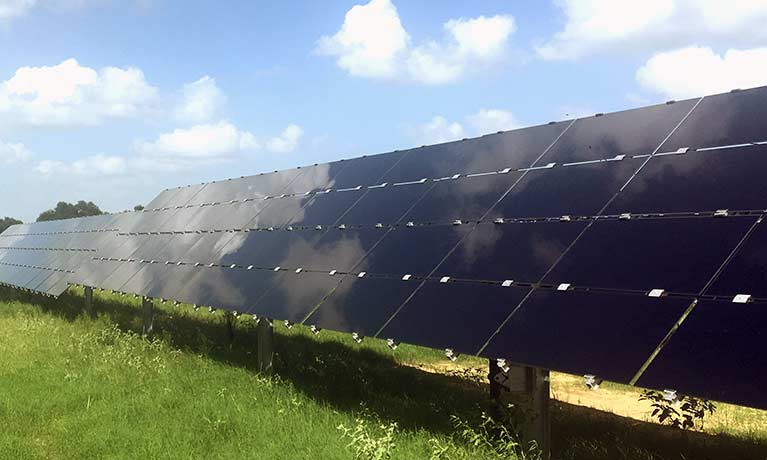 US utility CPS Energy has issued its first request for proposals (RFP) designed to add 700MW of solar PV capacity to its generation portfolio in Texas.
CPS has opened the RFP to businesses of all sizes and said that a second call for community solar projects will follow in the coming months.
"We know that clean energy is important to our community, and our RFP for up to 700MW of solar capacity will secure more energy for our growing community in the near future," said Rudy D. Garza, president & CEO of CPS Energy. "We look forward to the responses we will receive from this process and will work to select the providers that align with both CPS Energy's and our community's needs."
The utility currently has over 1.1GW of solar capacity under contract, both in deployed and under construction assets.
In February this year, it signed a deal purchasing 100MW of solar PV and 50MW of energy storage capacity under the 'Global FlexPOWER' programme it introduced in 2020.
The deadline for proposal submissions under this RFP is 1st June at 5pm CST.
One of the largest state markets in the US, Texas has seen a lot of solar development of late. Swift Current closed financing on 266MW of solar PV in the state this week and Iberdrola subsidiary Avangrid signed a 240MW power purchase agreement (PPA) with Meta.