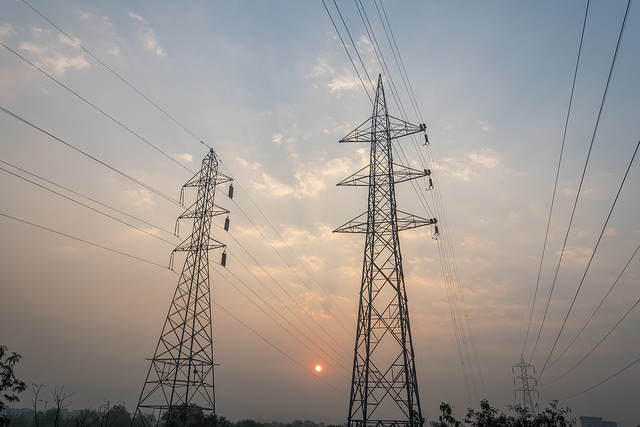 With a target of 100GW, India is hoping to get 8% of its power requirements from solar PV by 2022. In comparison, Germany got around 7.5% of its power consumption from solar PV in 2015 and China is still at around 3%. In Germany, where most of the solar capacity has been deployed in the form of distributed solar projects, billions of Euros are being spent on grid projects to help reduce curtailment in green power. Despite that, according to a government report, Germany curtailed about 1,581GWh of green energy in 2014, a threefold increase over the previous year. In China, grid curtailment issues continue to impact the export of power from solar projects and some provinces such as Gansu (31%) and Xinjiang (26%) have been hit particularly badly.
In Germany, on sunny weekdays, solar power can cover 35% of the momentary electricity demand. On weekends and holidays this ratio goes up to 50% and sometimes even higher. At such times, power pricing gets distorted, while renewable and other sources of generation often need to be backed down. These problems are occurring despite Germany's peak daily demand hours coinciding with peak solar generating hours. An integrated European grid, smarter grid management and abundant availability of dispatchable gas-based power comes in handy at such times.
India is not as lucky because it is an evening peak country and dispatchable sources of power are limited, which results in much higher risk of curtailment for solar power. This risk is not too far away in the future as many states are expected to achieve significant grid penetration in the next 1-2 years. Telangana is expected to add around 3GW of solar power capacity by 2017 and the state is known to be planning further significant allocations. With average estimated day time demand of 6GW in 2017, 50% of the state's daytime demand is likely to be met from solar power.
Karnataka and Andhra Pradesh are likely to face similar issues. But the most extreme case is Jharkhand where the average day time power demand is less than 1GW but the state has already tendered 1.2GW of solar projects. The government is planning upgrades of transmission infrastructure through its green energy corridor program, but such projects can typically take up to five years to become operational. In comparison, solar projects become operational within 12-18 months. States with such high solar penetration are therefore expected to face significant grid curtailment. But Indian solar project developers typically assume that they will maintain uptime of 99% or more for a period of 25 years.
Bridge to India believes that the future risk of curtailment of power due to grid congestion, especially in high renewable penetration areas, can upset project cash flows and return expectations. In an aggressive bidding scenario, developers may not be appropriately pricing in such risks.
Curtailment risk could have a substantial negative impact on the investment climate for the sector in the years to come. The government needs to prioritize investments into the transmission infrastructure to proactively assuage concerns of the sector.
If you are looking to invest in or develop solar projects in India, join Solar Media on the 7th of June in London at Solar Finance & Investment: India, a conference designed to bring together European and North American investors and developers looking into the Indian market, as well companies with consolidated presence that are exploring new partnerships.