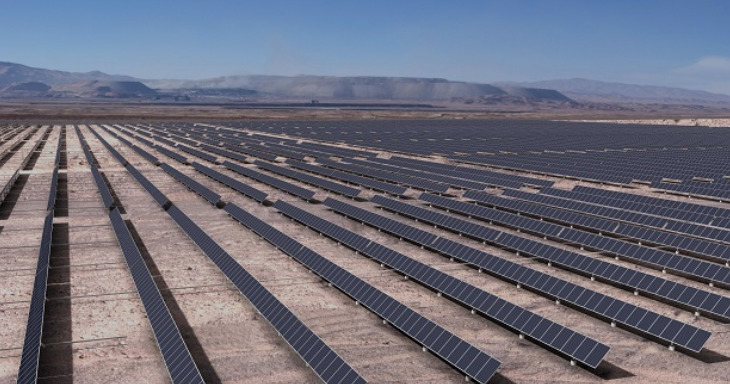 CVE Chile, a subsidiary of the Cap Vert Energie (CVE) group, has recently signed a US$45 million deal with Solarpack to buy four under development solar plants, each with a capacity of 9MW.
The projects are located in San Clemente and Linares (VII region), near Rancagua (VI region), and in the North of Chile near Pozo Almonte (I region). They are to be commissioned in 2019 and are being built under the Chilean government's PMGD scheme, which focuses on smaller-scale projects of less than 9MW(AC).
After a four-year period of selling electricity via a stabilized pricing mechanism, CVE Chile will be able to sell the energy directly to industrial companies in the Santiago region through private purchase agreements or long-term energy purchase agreements.
CVE Chile CEO Pierre Boulestreau said "This transaction accelerates our development in Chile and consolidates our leading position in the PMGD market. In the coming years, we plan to keep a steady pace of development of around 40MWp per year, reaching a renewable generating capacity of 220 MWp by 2022."
Pablo Burgos, Solarpack's CEO, said: "Solarpack started operations in Chile 10 years ago becoming the pioneer of utility-scale solar PV in the region and introducing a technology that has since then transformed the country's electricity market. Ten years later, we remain committed to the country with our 58.1MWp in operation, and to delivering best-in-class solar energy solutions for our customers. We are delighted to have reached this agreement with Cap Vert Energie, under which we will start executing for them a series of solar PV projects totaling 44.7 MW DC in the next few weeks."