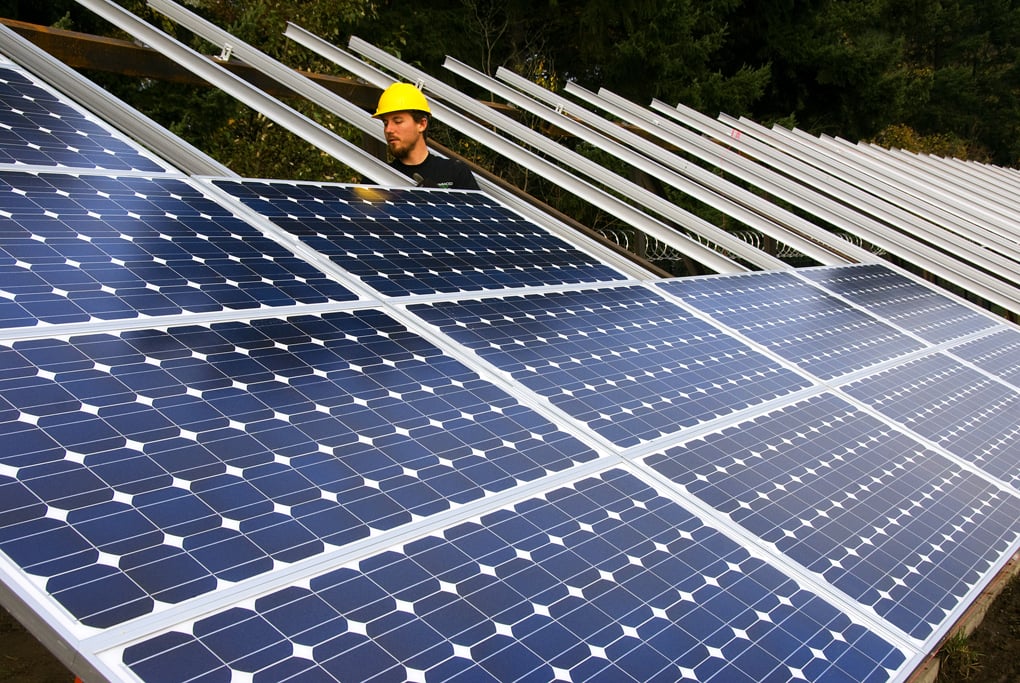 D. E. Shaw Renewable Investments announced that it has acquired the 100MW North Star PV project from Community Energy and has started construction on the installation, which is located in Chisago County, Minnesota.
Bryan Martin, managing director and head of US private equity at the D. E. Shaw group, said: "We are pleased to partner with renewable industry leaders like Xcel Energy and Community Energy as we begin construction on the largest solar energy project in the Midwest. DESRI is excited to expand its footprint into Minnesota with a groundbreaking project that we expect to provide both jobs and clean energy to the region's citizens and businesses."
Once completed in late 2016, the North Star project is expected to be the largest solar installation in the Midwest and one of the biggest sites in the US. North Star will be constructed on private agricultural land and has a 25-year power purchase agreement with Xcel Energy.
Chris Clark, president, Xcel Energy Minnesota, added: "We're pleased to see the North Star project moving forward as we work to bring more solar energy to our customers. This large scale solar project is part of our plan to double the amount of renewable energy we deliver to customers and achieve a 63% carbon free energy by 2030."
The North Star project will be comprised of over 400,000 crystalline photovoltaic modules using single-axis tracking technology. In total, the project is expected to generate enough energy for approximately 20,000 homes.
"This project is part of our vision to bring utility-scale solar at a competitive price to Minnesota and the broader Midwest," Eric Blank, president of community energy solar, said. "We were drawn to Chisago County as a great combination of available land, welcoming communities and a strong interconnection point that is close to the Minneapolis / St. Paul load centers."