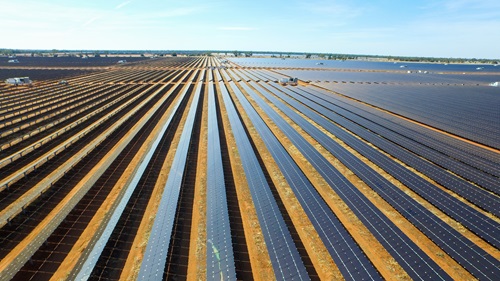 A database of projects involving integration of renewable energy into the grid has been launched by Energy Networks Australia (ENA) and the Australian Renewable Energy Agency (ARENA) to help collaboration between the renewables industry and grid operators in Australia.
The 'Renewables Integration Stocktake' details 233 projects, both in Australia and abroad, in order to share information quickly and help grids and renewables teams to learn from past experiences. Other aims include improving cost-efficiencies and informing the regulatory environment for renewable energy.
Grid integration of renewables – particularly wind – has been a hotly debated topic in Australia in the second half of 2016, following a major blackout in South Australia over the winter. Various energy bodies blamed the blackouts on wind and solar integration, while others pointed out unseasonable extreme weather and the maintenance of an interconnection as the key issues.
The leaders of Australia's major energy bodies and businesses have already met during December to discuss the need for "urgent, national reform to energy policy" to accommodate the increasing amount of renewables in the energy mix, according to ENA.
Energy Networks Australia chief executive John Bradley said: "Australia's energy sector must be agile in its ability to integrate renewables efficiently and securely, and this new database will provide a resource for all parties in the transformation."
Examples of projects catalogued in the new database include a test in the way customers generate and use electricity, while others test the impact of clustering of EVs on electricity networks in the UK. Another project identifies ways to increase network capacity to allow higher levels of low carbon technology to be accommodated without adversely affecting quality of supply.
In any case, after a slow start, large-scale solar looks set to take off in Australia following ARENA's large-scale solar funding round and the fixing of the Renewable Energy Target (RET).