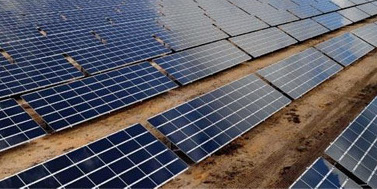 DE Shaw Renewable Investments has purchased two neighbouring PV projects in Utah contracted to provide power to Facebook from developer First Solar.
The projects, which have a combined capacity of 180MW, are expected to come online in the second and fourth quarters of 2020. They will power Facebook's new Eagle Mountain data centre through a long term power purchase agreement (PPAs) signed with regional utility Rocky Mountain Power, a division PacifiCorp. The $100 million 970,000 square foot data centre is set to come online in central Utah next year.
Once powered up, the two plants will be operated by First Solar Energy Services.
The project duo is the fifth in a series of acquisitions DE Shaw has made from First Solar in the western US over the years, most recently the 100MW Willow Springs project in Kern County, California purchased in late 2018.
The Utah projects will be equipped with First Solar modules, and the firm said in a statement that a new module manufacturing plant in Ohio expected to open early next year will boost annual production of its proprietary 'Series 6' module technology to 5.4GW per year. This will make allegedly make the 20-year old solar firm "the largest solar manufacturer" in the US.