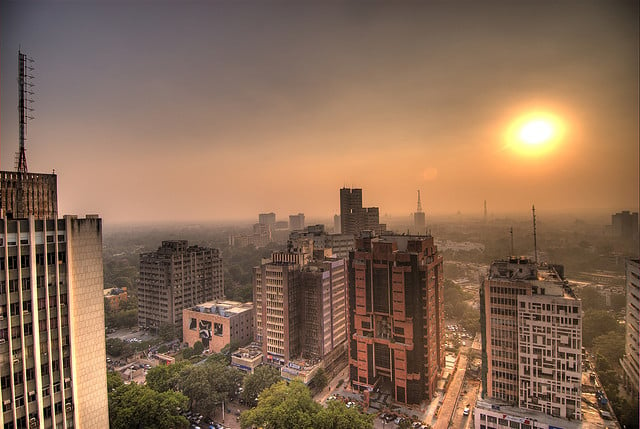 Delhi-based private distribution company (Discom) BSES, which is backed by Indian conglomerate Reliance Infra, plans to procure 700MW of clean energy including solar power using a reverse auction process.
BSES, which also operates in Mumbai, is tendering the renewable energy capacity in order to meet its Renewable Purchase Obligation (RPO) target. The RPO mandates Discoms to purchase a certain amount of their energy from renewable sources.
The company aims to procure electricity at under INR 5/kWh (US$0.075), which is significantly lower than the lowest bid of INR6.19/kWh it received after floating a tender in November 2014.
BSES wrote to Delhi Electricity Regulatory Commission to withdraw this earlier tender having found the price too expensive. After seeing solar prices plummet through reverse auction processes of late, it has now decided to hold its own reverse auction for both solar and non-solar power.
BSES claims this will be the largest private sector "green" bid in India under guidelines of the Ministry of New and Renewable Energy (MNRE).
It also claims this process could translate into savings of around INR2 billion for the consumer.
A BSES spokesperson said: "This will open a new avenue of procuring power at competitive rates from renewable sources. The whole process is ultimately going to help consumers in getting a cleaner energy at competitive rates and keep the retail tariffs low."
PV Tech recently published an indepth analysis of 'India's cutthroat solar auctions'.