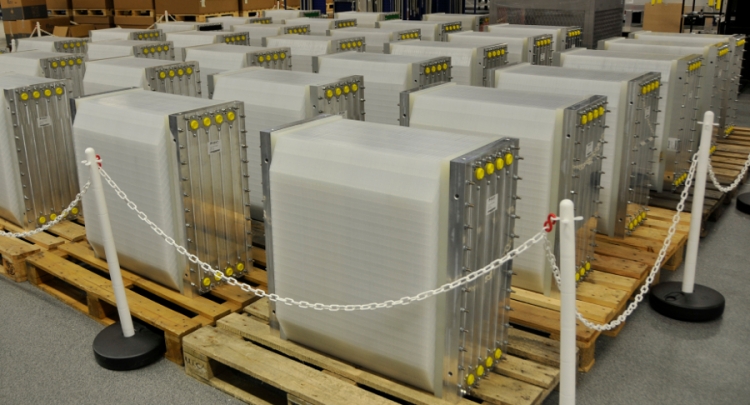 DNV GL is seeking comment and input from stakeholders in the energy storage industry on an update to its GRIDSTOR guidelines for grid-connected storage systems.
The recommended practice document was issued at the beginning of this year and is aimed at developing a "common language" for discussing technical and safety standards. With the International Electrotechnical Commission's technical committee (IEC TC120) not due to publish binding international standardisation documents until late 2017 or 2018, DNV GL published GRIDSTOR as an interim measure.
The international accreditation and certification body has made the document available free of charge. It includes an overview of storage technologies in their interaction with grids and renewable energy markets, with an emphasis on the most commonly used battery technologies.
DNV GL has invited stakeholders to participate in the so-called Joint Industry Project to update the document by the end of this year, to develop updates "in line with the most important developments in the sector", the certification group said.
Among topics already suggested for possible inclusion in the update are a broader range of storage technologies, cyber security and communications protocols for energy management and battery management systems (EMS and BMS) and templates for standardising contracts for storage project development and system implementation.
The report's authors told Energy-Storage.News at the time of GRIDSTOR's publication that in addition to improving safety and technical understanding of storage systems, it was also designed to foster greater understanding of the technology among diverse stakeholders and reduce risk for investors.
DNV GL's GRIDSTOR can be downloaded free of charge and can be found here along with more details on the invitation to join the project.