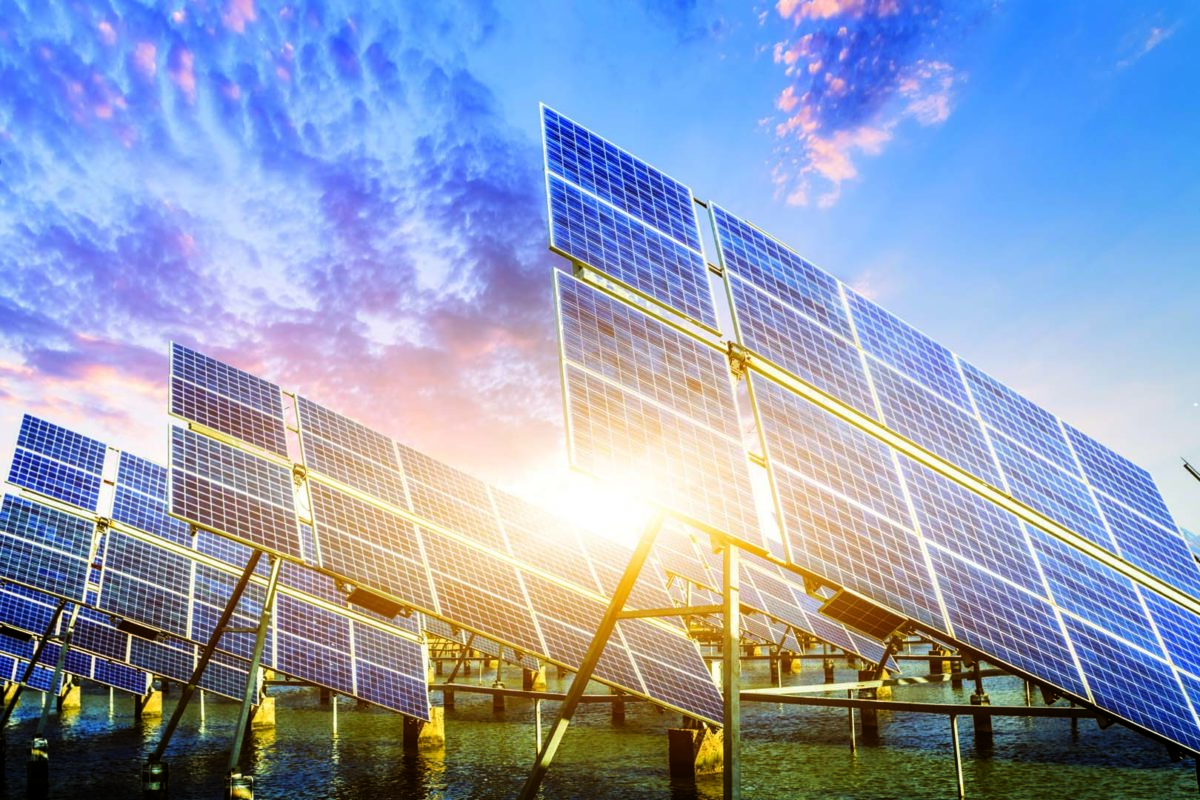 Dow Chemical's polyolefin elastomer (POE) technology used for critical PV module encapsulation applications under its 'ENGAGE' POE brand are designed to provide improved electrical performance and moisture resistance. As a result they meet increasing demand for longer energy production life and better durability and limit the impact of Potential Induced Degradation (PID) and premature module failure and replacement.
Problem
PV modules have typically been encapsulated with a wide-range of ethylene-vinyl acetate (EVA)-based materials that have lower upfront costs than other forms of encapsulant. However, numerous technical studies have shown limitations of EVA in mechanical and thermal properties, water ingress and the production of acetic acid that can lead to premature module failure. More recently, studies have shown the use of EVA-based encapsulants has been linked to PID, which occurs when the module's voltage potential and leakage current drive ion mobility within the module, due to moisture ingress and other factors permeating the EVA.
Solution
Producers of PV modules are demanding modules with longer energy production life and better durability and Dow Elastomers, a business unit within Dow, is supplying ENGAGE POE as a quality material to meet market requirements. Extensive laboratory and field testing by the company has shown that PV modules manufactured using ENGAGE POE-based encapsulant film can achieve improved performance results in terms of increased power generation, module longevity and durability. The POE-based encapsulant film offers lower WVTR (Water Vapor Transmission Rate)/moisture resistance eliminating corrosion problems, while limiting PID issues associated with the use of EVA encapsulants. Better long-term weathering performance enables better durability and power output for the life of the module. The refractive index of the film is very close to that of glass, reducing refractive losses off of the glass-polymer interface and maximizing light transmission to the active cell material. In addition, it contains no liquids that can cause hydrolysis or lead to bubble formation, thus eliminating the formation of acetic acid that could damage lamination equipment and modules.
Applications
PV modules, including more demanding N-type cells, glass/glass, high power and bifacial PV modules.
Platform
ENGAGE polyolefin elastomers from Dow are used commercially in photovoltaic top and back encapsulants, providing improvements in PID performance cure time, adhesion/delamination and optical transmission. The volume resistivity levels the dielectric strengths are significantly higher than EVA-based films. ENGAGE POE-based encapsulant film also maintains consistently low leakage current when comparing solar irradiance and relative humidity. ENGAGE polyolefin elastomers are listed as "Recognized Components" by Underwriters Laboratories (UL).
Availability
Currently available.