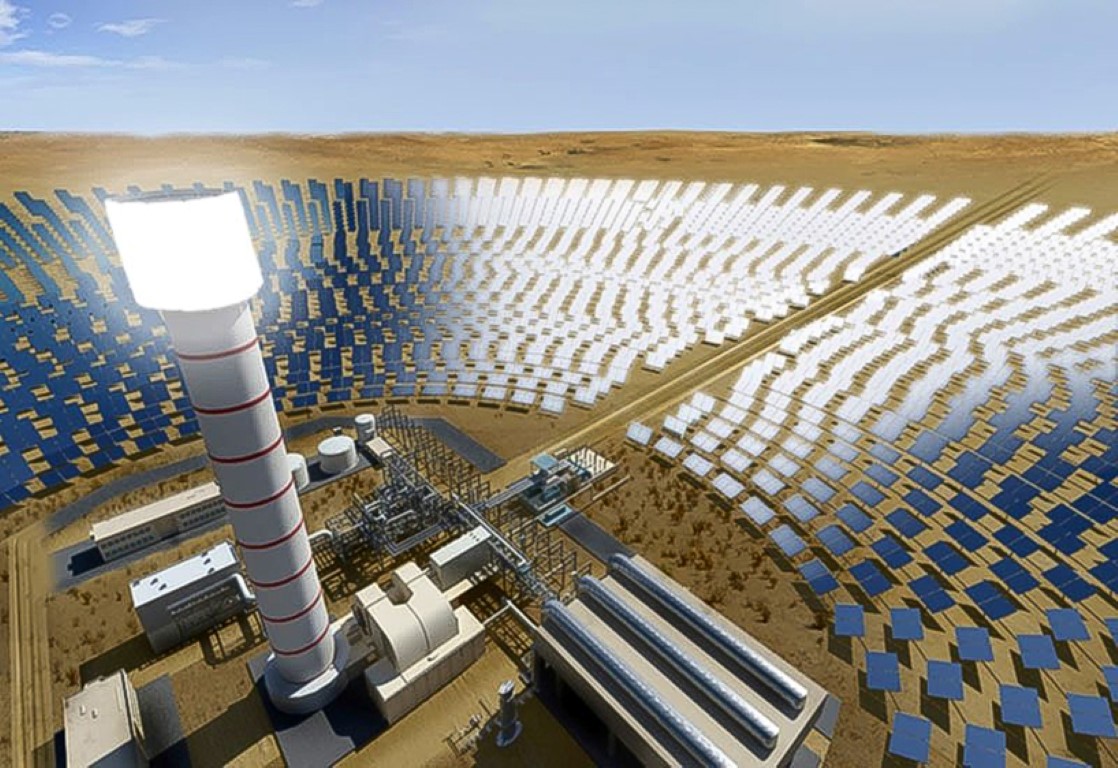 Dubai's state utility company, DEWA, has signed a power purchase agreement of US$0.073/kWh for a 700MW concentrated solar power (CSP) project.
The AED14.2 billion (US$3.9 billion) project will be the largest single-site installation of its kind in the world, according to a statement released by the UAE state press agency. It will form part of the Mohammed bin Rashid Al Maktoum Solar Park, which will also be home to more than 1GW of PV by the end of 2020. The latest 800MW stage of the PV projects signed a PPA at just 2.42 US cents per kWh.
The winning consortium is led by Saudi Arabia's ACWA Power and China's Shanghai Electric.
"We have made steady progress in realising the goals of Dubai Clean Energy Strategy 2050 that was launched as part of our objective to transform Dubai into a global clean energy and green economy hub," said His Highness Sheikh Mohammed bin Rashid Al Maktoum, Vice President and Prime Minister of the UAE and Ruler of Dubai. "The carbon footprint of Dubai will be the lowest in the world by 2030," he claimed.
The central tower of the plant will be the world's largest at 270m.
Financial close is expected soon with commissioning scheduled to begin in the fourth quarter of 2020.