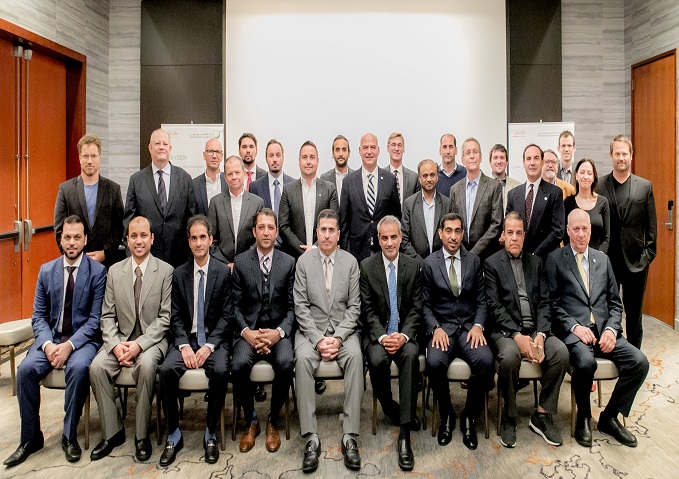 Dubai Electricity and Water Authority (DEWA) has launched a new investment company based in Silicon Valley, California, which will have R&D and innovation in sustainability and renewable energy among its energy technology focuses.
The entity named Jumeirah Energy International Silicon Valley Company (JEI Silicon Valley), a wholly-owned investment subsidiary of DEWA, seeks to prioritise making the UAE a frontrunner in energy technology and innovation.
HE Saeed Mohammed Al Tayer, MD and CEO of DEWA, said: "DEWA is the first utility from the Middle East and North Africa to establish an investment, innovation and R&D company in Silicon Valley, where the most technology deals happen in the world."
He added that JEI Silicon Valley will look for investment opportunities into technology start-ups and will establish relations with venture capitalist firms and investment funds to expand the reach of DEWA's investment portfolio. The new firm also aims to partner R&D centres in Silicon Valley as well as universities and research bodies to create direct links between California start-ups with their cutting-edge industry and technology information and the rest of the US.
Al Tayer noted: "We are also establishing the largest government accelerator programme in the world, based on a clear framework, innovation, and R&D. This is being done with incubators to identify solutions, and develop renewable energy technologies."
DEWA is already working on an R&D centre at the giant Mohammed bin Rashid Al Maktoum Solar Park, with a total investment of AED500 million (US$136 million) up to 2020. This will focus on solar, smart grid integration, energy efficiency, and water. Furthermore, the centre and its external laboratories will research Unmanned Aerial Vehicles (UAVs), 3D printing, and power electronics and energy efficiency. Pilot tests will also be carried out on methods of removing dust from solar panels, a particular concern for PV in the Middle East regions, which face water scarcity issues in highly dusty and sandy environments.
DEWA recently opted for solar carports at its own offices and a ministry building.