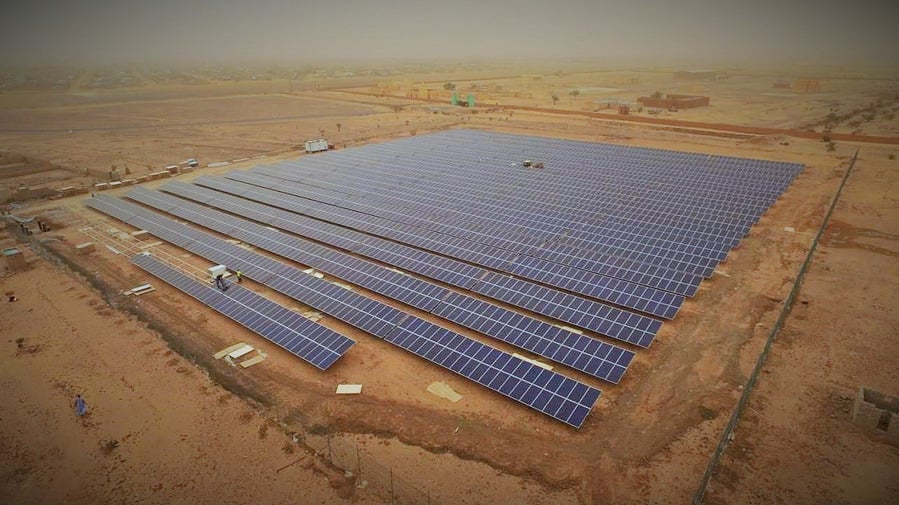 EDF Group announced Wednesday that financing for the 800MW third phase of the Mohammed bin Rashid Al Maktoum Solar Park in Dubai has officially been completed.
This marks a significant milestone for the Masdar-led consortium featuring EDF subsidiary EDF Energies Nouvelles. Together, the group is developing the 800MW project in partnership with Dubai Electricity and Water Authority (DEWA).
A financing structure has been developed which includes seven different institutions, the Union National Bank, the Islamic Development Bank and the Arab Petroleum Investments Corporation, commercial bank Natixis, Siemens Financial Services, Korea Development Bank and Export Development Canada.
Saeed Mohammed Al Tayer, MD & CEO of DEWA, said: "DEWA has adopted the Independent Power Producer (IPP) model to build the 800MW third phase of the Mohammed bin Rashid Al Maktoum Solar Park. It has generated international interest from global business and energy companies, which reflects the trust and interest from international investors in large projects adopted by Dubai Government.
This has been supported by the favourable existing regulatory and legislative frameworks in Dubai that enable public-private partnerships. The project had also set a global benchmark in solar tariffs at a price of US$0.0299/kWh, a world-record-low tariff for solar power generation. The third phase will be operational by 2020."
Al Tayer added: "The Mohammed bin Rashid Al Maktoum Solar Park is the largest single-site solar park in the world based on the IPP model, and is instrumental to the Dubai Clean Energy Strategy 2050. The solar park's production capacity will reach 5,000MW by 2030 with investments totalling US$13.6 billion. It will eventually save over 6.5 million tonnes of carbon emissions every year, supporting Dubai's objectives to promote its sustainable goals."
The 800MW PV project is expected to generate 2.5TWh per annum upon completion.
EDF Energies Nouvelles announced back in March that it was joining the Masdar-led consortium responsible for the development of the project.
The 16 square km phase will be developed in three stages. The first 200MW section is currently under construction and is set to be completed by April 2018. The 300MW second set is expected to come online in April 2019, while the 300MW final stage is scheduled for April 2020.