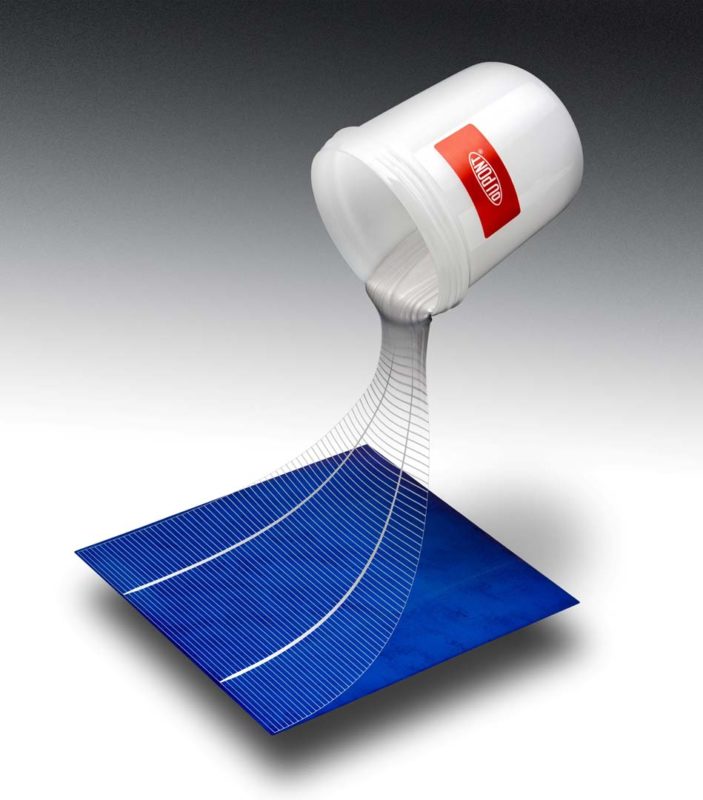 DuPont Photovoltaics Solutions has introduced 'Solamet' PV20A the newest innovation to its Solamet photovoltaic metallization paste range that is designed for both Lightly Doped Emitter (LDE) and Passivated Emitter Rear Cell (PERC) P-type solar cell construction. The new generation front side silver paste is already being used by several solar panel manufacturers and two customer collaborations and has achieved increased efficiency and power output on mono- and multi-PERC modules.
Problem
Continued conversion efficiency gains for P-type solar cells are required. Solar cells fabricated with a LDE can achieve a significant gain in open-circuit voltage (Voc) due to a reduction in the front surface area and improved emitter recombination.
Solution
Solamet PV20A provides further aspect ratio improvement and superior contact, resulting in a more than 0.1% improvement in efficiency compared to other metallization pastes used by the industry, according to the company. The metallization paste was developed to enable exceptional ultrafine line printing and contact performance with lower firing temperature, and is ideally suited to maximize efficiency for the most demanding conventional and PERC architectures while also ensuring reliable production performance.
Applications
Lightly Doped Emitter (LDE) and Passivated Emitter Rear Cell (PERC) P-type solar cells.
Platform
Solamet PV20A uses DuPont's proprietary tellurium technology that further reduces surface recombination losses and junction damage and lowers contact resistance. Solamet PV20A is already being used by Taiwan Solar Energy Company (TSEC), which specializes in manufacturing high performance, top quality mono- and polycrystalline silicon solar cells and modules, demonstrating 21.15% cell efficiencies and module power output as high as 305Watts (60-cell) in its V-Series mono PERC modules. Another adoption comes from REC Group, with its TwinPeak 2 Series, 60-cell multicrystalline solar panel, rated up to 295Wp. The new heights are result from the combination of REC TwinPeak (half-cut cell) technologies and DuPont Solamet PV20x, which enables efficiency enhancement on P-type multi-PERC cells.
Availability
April 2016 onwards.