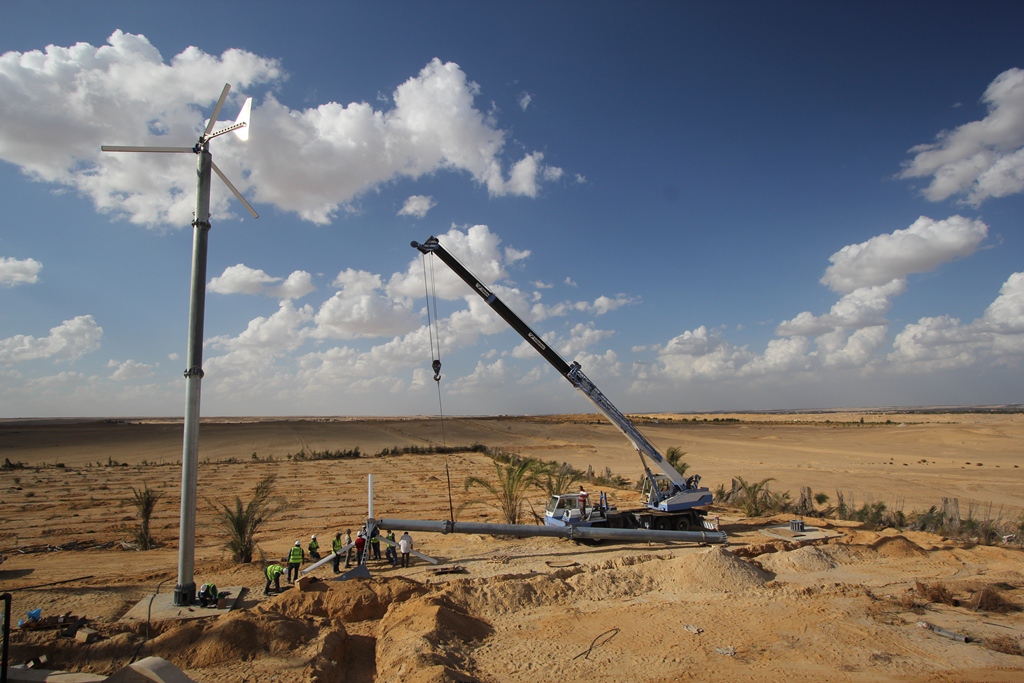 Utility-scale solar projects totalling 750MW could receive support from the European Bank for Reconstruction and Development.
Documents published this week list 16 projects up for consideration with developers including EDF, ACWA and Scatec Solar in the fray. The total value of the EBRD's potential debt contribution is US$458.1 million. Scatec would be the largest individual recipient with six 50MW projects in line for US$243 million of support. The company recently signed PPAs for 400MW of projects approved for the country's feed-in tariff (FiT).
Following a successful tendering round that saw projects awarded totalling 1.5GW of new capacity, a disagreement regarding where arbitration of these contracts should take place stalled progress.
Scatec and a number of other investors began work on a compromise deal that was eventually secured in September. An offshore seat of arbitration was exchanged for a reduction in the agreed FiT. Projects between 500kW and 20MW were reduced from US$0.136/kWh to US$0.0788/kWh and those from 20MW-50MW from US$0.1434/kWh to US$0.084/kWh.
Involvement from a multinational development bank would be a further indicator that the market is making good progress.
| | | |
| --- | --- | --- |
| | Capacity in MW | EBRD proposed debt offer, US$ millions |
| ACWA 1 | 50 | 8.6 |
| ACWA 2 | 20 | 11 |
| ACWA 3 | 50 | 9.1 |
| Infinity/ib vogt 1 | 30 | 16.2 |
| Infinity/ib vogt 2 | 50 | 27.1 |
| Scatec 1 | 50 | 40.5 |
| Scatec 2 | 50 | 40.5 |
| Scatec 3 | 50 | 40.5 |
| Scatec 4 | 50 | 40.5 |
| Scatec 5 | 50 | 40.5 |
| Scatec 6 | 50 | 40.5 |
| Access 1 | 50 | 29 |
| Access 2 | 50 | 29 |
| EDF | 50 | 29 |
| Elsewedy | 50 | 27 |
| Alfa Solar | 50 | 29 |
| TOTAL | 750 | 458.1 |