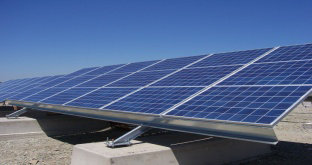 EDF Renewables North America and distributed generation solar solutions provider EnterSolar have signed off on a strategic partnership that will see EDF acquire a 50% interest in EnterSolar.
Through this partnership, the companies will offer commercial and industrial (C&I) customers a large assortment of behind-the-meter services. The deal will see both companies combine EDF's experience in renewable energy and storage with EnterSolar's 12-year track record of developing behind-the-meter solar photovoltaic projects for a broad range of corporate clients.
One facet of the partnership will see EDF provide both growth capital and project financing capabilities to EnterSolar.
Paul Ahern, president, EnterSolar, said: "We are delighted to announce this partnership with EDF Renewables, which, in conjunction with a strategic investment, provides EnterSolar with enhanced growth opportunities and the ability to further advance our goal of becoming the preferred provider of distributed generation solar solutions to the corporate marketplace."
Raphael Declercq, executive vice president, EDF Renewables, added: "We are impressed with the quality of the EnterSolar team and the striking natural fit between our offerings. EnterSolar has a remarkable customer satisfaction track record with C&I customers, while EDF Renewables Distributed Solutions brings strength and experience specific to ground-mount solar projects up to 30MW alongside behind-the-meter battery storage for the C&I sector."