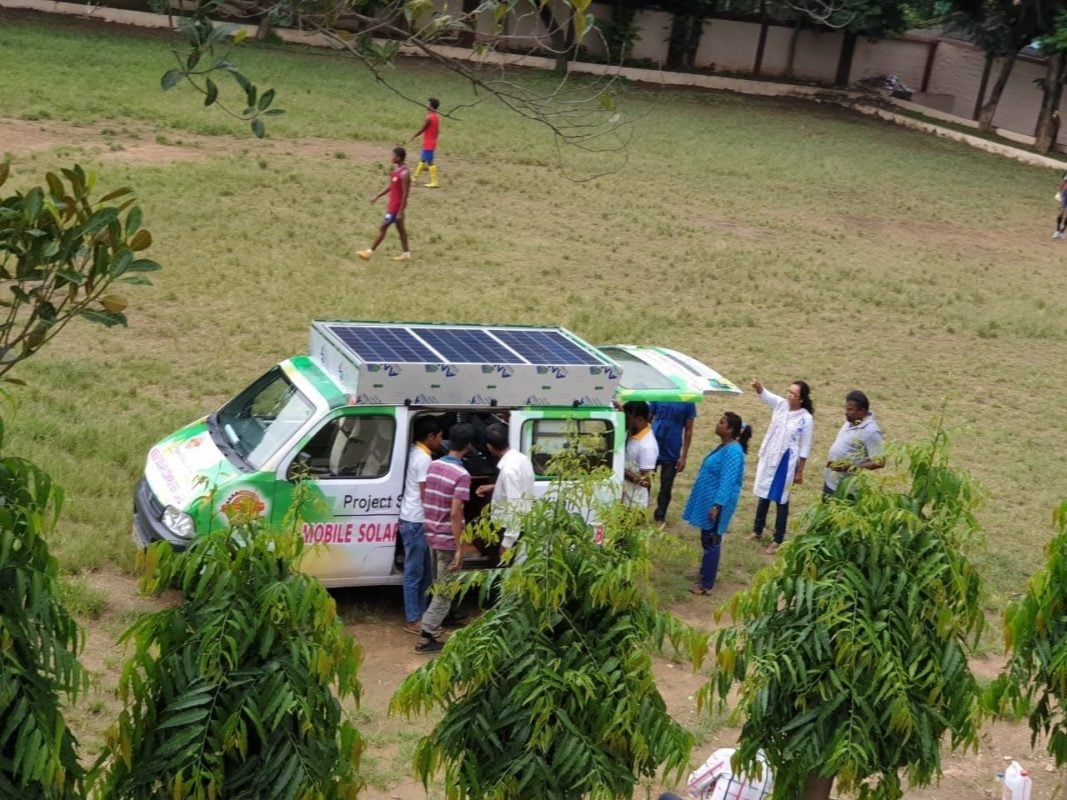 In an effort to cut down on the digital divide present in rural India, Jharkhand-based company Edimpact is making an effort to bring digital literacy to these communities. And it's using PV to accomplish its goal.
Edimpact has developed a mobile computer lab, the Maruti EECO van, which is powered by PV energy and runs on a battery fed by solar panels on its roof. The van has also been redesigned with a 1KVA inverter.
Inside, the van has the energy capacity to power five laptops and one demo computer, while also offering wi-fi internet. With a backup energy supply of 6-7 hours, 6-7 students can use the van's services in some of the most rural areas of India.
According to Edimpact director Sanwill Srivastava, the van will have both a driver and trained staff member that will travel to remote villages and offer lessons in computer basics, internet navigation, email, cybersecurity, productivity programs and cashless transactions. Other services available include UID registration, PAN registration, certificates, applications and result printing.