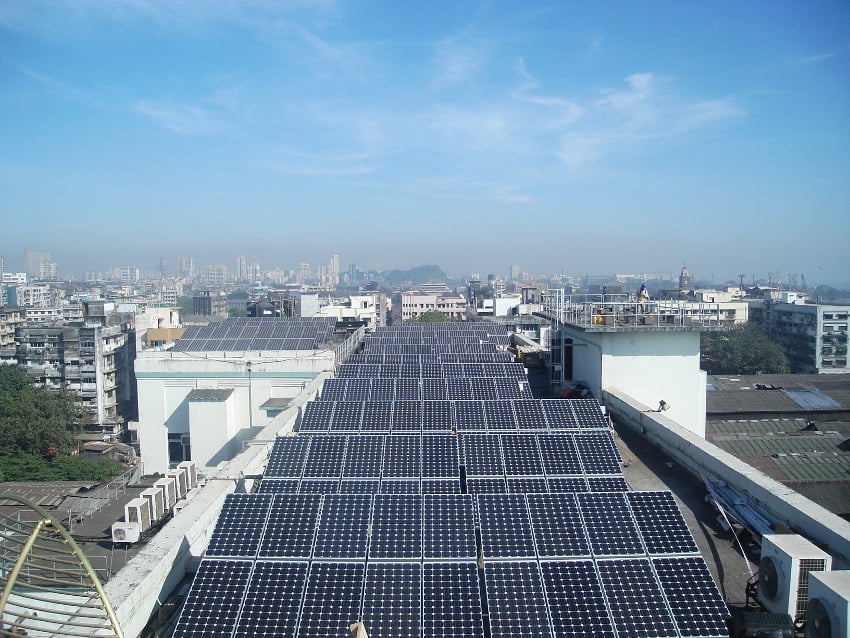 The European Investment Bank (EIB) has entered a new partnership with the International Solar Alliance and confirmed plans to provide €800 million in financing for small-scale renewable energy project investment across India.
EIB will also now work with the ISA to mobilise financing for renewable energy projects in ISA member countries, which tend to be lcoated between the tropics.
This €800 million financing for India, approved earlier this year, came in partnership with the Indian Renewable Energy Development Agency (IREDA) and the India Infrastructure Finance Company.
The EIB is also currently finalising a new €200 million credit line to provide additional financing for renewable energy projects across India in cooperation with Yes Bank.
Ghana was the latest country to ratify the framework agreement for the ISA and the Indian government expects to have 15 ratifications by 31 October to transform the ISA initiative into an international inter-governmental framework ahead of the Re-Invest 2017 event in Delhi. At this December event, India, with the partnership of France, plans to launch the founding initiative of ISA.
Andrew McDowell, EIB vice president, said: "Global cooperation is essential to tackle climate change and closer cooperation between the ISA and the EIB will mobilise international climate finance and improve sharing of technical experience. This new agreement reflects our shared commitment to successful implementation of the Paris Climate Agreement and ensuring that solar rich economies can harness solar power to increase the supply of affordable clean energy."
Upendra Tripathy, Interim director general of the ISA, said: "Solar power has huge potential to provide affordable and clean energy in solar rich countries. Working with international financial institutions is crucial to mobilize climate finance and share technical expertise. The EIB's unique experience of successfully supporting renewable energy expansion around the world will enhance the efforts of the ISA in the years ahead."
Earlier this year, EIB also said it would supply State Bank of India with a €200 million 20-year loan to support utility-scale solar PV projects in India.