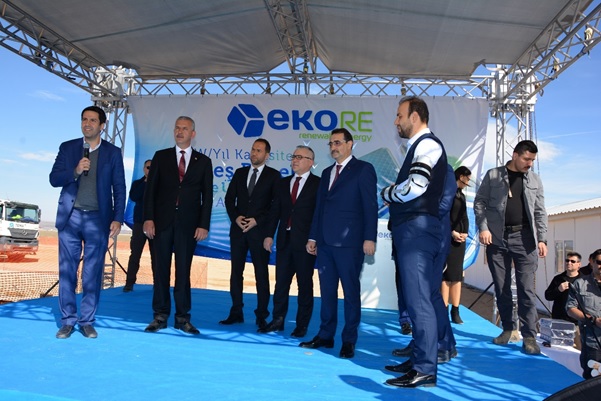 Turkey-based renewables firm EkoRE has broken ground on the world's first vertically integrated heterojunction (HJT) module factory in Turkey with an expected initial nameplate capacity of 1GW.
EkoRE held a ground-breaking ceremony on 11 March 2019, attended by Energy and Natural Resources Minister of Turkey Fatih Dönmez in the Bor Organized Industrial Zone of Niğde, Turkey.
The ambitious fab was awarded a "special project" status under the Turkish government's "Project Based Investment Incentive System," a 2.4 billion TRL (around US$430 million) incentive scheme launched in August 2017, as well as being accepted as a "100% Domestic PV Panel Production for Energy Independence Project," which was approved in accordance with the 'Project-Based Investment Incentive' and the related documents was made and presented by President of Turkey Recep Tayyip to CEO of EkoRE, H.Serhan Süzer.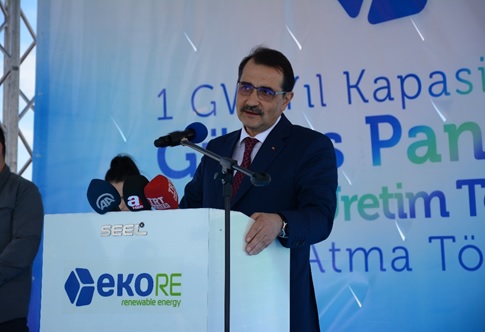 Manufacturing plans
The vertically integrated HJT plant will be the first in the world to integrate n-Type monocrystalline ingot and wafer production through to assembled solar modules at one manufacturing site.
EkoRE said that the n-Type Czochralski crystal pulling factory would have an initial nameplate capacity of 2GW, while the cell and module capacity would initially be 1GW each.
The combined manufacturing facilities are being built on a project area of 620 acres, corresponding to about 85 football fields, according to the company. The project is expected to provide employment opportunities to approximately 1,500 people.
EkoRE plans to focus and leverage HJT technology is to reach higher degrees of efficiency at lower cost of production than has been achieved to date, notably due to extended supply chains and specialisation as well as few companies producing HJT at the gigawatt scale, although companies such as Jinergy in China will ramp to multi-gigawatts over the next few years.
EkoRE is also adopting diamond wire technology to increase production output significantly and maximizes machine capacity, as well as potentially adopting SmartWire Connection technology (SWCT) from Meyer Burger, which could provide higher cell efficiencies and reduce the negative effects of potential micro-cracks to a minimum.
The company plans to manufacture its first mainstream HJT products with power outputs of 335Wp in a 60-cell configuration as well as a 420Wp bifacial module, also in a 60-cell format.
EkoRE will be launching a new global brand from Turkey by exporting at least 80% of the products produced at the facility.
The company told PV Tech that it was planning to complete the first phase of the project, at the latest, by the first quarter of 2020.